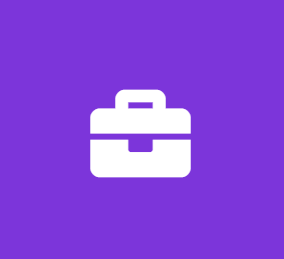 Technical Support Intern - Chicago
Susquehanna International Group, LLP
Customer Support Internship
Overview:[
Interns on our Enterprise User Services Regional team are in the middle of the action providing support, building solutions, and empowering SIG employees each and every day. We engineer and promote emerging technologies that give users a state of the art edge over our competitors. We don't follow a script; our interactions are dynamic and each day there is a new opportunity to solve a problem, automate a task, or kickoff a new project. We encourage creativity and curiosity - when you have a new idea, your voice will be heard.
Working with an energetic team of experienced professionals, our intern will provide hands-on support to a user base comprised of traders, developers and other trading related staff located on different exchange floors and trading desks. What you'll work on includes:
Participating in user moves, adds and changes
Supporting both the internal office and trading floors
Providing hands-on support to troubleshoot, install and resolve desktop, laptop, telecommunications, network, data center operations and market data issues
Ordering, configuring, installing and decommissioning hardware and software
Participating in ongoing technology related projects and prioritizing assignments as needed
Acting as a liaison between users/traders, business units and other technology groups
Developing and maintaining technical documentation
This internship requires that you have housing in the Chicago area. Housing will not be provided.
]What weâre looking for:
Students pursuing a BS or MS in Information Technology, Information Systems, Computer Engineering or a similar major
Previous experience with technical support
PC and laptop hardware installation experience
Working knowledge of MS Office 2010 and Windows 7
Interest in solving complex problems
Scripting experience or an interest in Powershell or Python is a plus
Will not require visa sponsorship within three years of date of application.
For more information, please contact/send your resume to Liz Binswanger at
[email protected]