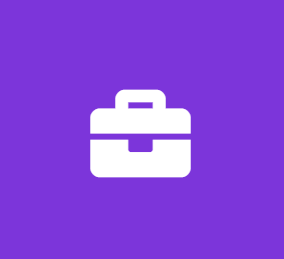 Civil Engineering Intern - Land Development
HR Green
Civil Engineering Internship
About HR Green, Inc
For more than a century, HR Green has been dedicated to providing the services that our clients need to achieve success. We collaborate across geographies and markets to provide the engineering, technical, and management solutions that connect and shape communities and are driven by the commitment of our clients.
About the Internship
The paid Civil Engineer Internship offers college students the opportunity to fully immerse in the day-to-day design activities of our Land Development Business line in our McHenry, IL office. Throughout the program, students will build upon their current skill sets and work in a collaborative environment, while learning from subject matter experts in the organization. They will participate in numerous phases of projects that work toward the opportunity to learn, grow and find the best path forward for personal success.
Internship Description
The Intern is responsible for completing assigned tasks under the direct supervision of the Group Manager, Project Manager or Project Engineers. This Intern is expected to apply the concepts learned through required education, and common sense to solve specific engineering related tasks as assigned. Seeks guidance from more senior engineering staff and applies acquired knowledge to related assignments.
ESSENTIAL DUTIES AND RESPONSIBILITIES
Will be responsible for, but not limited to:
1. Designs portions of a project using relevant office software, modeling and CADD technology.
2.Completes calculations using engineering formulas and skills and/or utilizes computers in order to solve problems.
3. Prepares specification materials through the use of research and manufacturing catalogs to specify materials, installation, inspection and payment of items specific to a project.
4. Works with CADD Technicians in order to complete design details and plan sets.
5. Performs research and writes objective summary reports which are used in the completion of project work or inspection.
6.Assists in the preparation of engineering and construction cost estimates.
7. Completes field observation, inspection and data collection duties as directed by senior engineering staff.
8. Communicates with client staff and internal design team as directed by senior engineering staff.
MINIMUM EDUCATION/EXPERIENCE/COMPETENCIES
The Intern must be attending an accredited four-year or graduate engineering university pursuing a degree in Civil or Environmental Engineering.
Must have basic knowledge of office software (Word, Excel, etc.) and be capable of working with CADD software, such as AutoCAD Civil 3D, and other engineering automation tools as required.
PREFERRED EDUCATION/EXPERIENCE/COMPETENCIES
Must be currently enrolled in or have recently graduated from an institute of higher learning.
RELATIONSHIP TO OTHERS
Works under the direct supervision of senior staff. May communicate with clients and vendors as needed.
CERTIFICATES AND LICENSES
There are no certificates or licensures required for this position.
PHYSICAL DEMANDS/WORK ENVIRONMENT
Work is primarily performed in the office with occasional trips to a client's site or other locations as needed. While performing the duties of this job, the employee is required to sit for prolonged period of time, stand, walk, talk, hear, and reach with hands or arms. Hand eye coordination is necessary to operate computers and other office equipment. The employee is also required to kneel, crouch, and bend. Must be capable of carrying up to 30 pounds of equipment over all types of terrain and in all types of weather conditions.
The physical demands described here are representative of those that must be met by an employee to successfully perform the essential functions of this job. Reasonable accommodations may be made to enable individuals with disabilities to perform the essential functions.