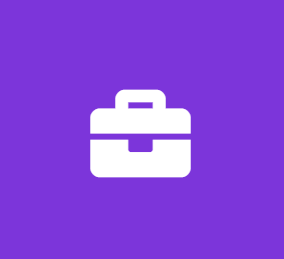 Fleet Software Engineer - Robotics (New College Grad)
NVIDIA
Software Engineer Full Time
We are now looking for a software engineer (New College Grad) for our Robotics Team!
For two decades, we have pioneered visual computing, the art and science of computer graphics. With our invention of the GPU - the engine of modern visual computing - the field has expanded to encompass video games, movie production, research, and autonomous machines.
The team is building a robotics platform for developing the next generation of intelligent robots. NVIDIA's ISAAC Robotics Platform is binding together high-fidelity visual and physical simulation, a high-quality developing platform, hundreds of optimized algorithms to tackle hard problems in computer vision and artificial intelligence, and a small and powerful computational platform to form the brain of intelligent machines. Our team consists of experts from all over the world and dozens of different fields, and together we want to change the way how robots are programmed.
What you'll be doing:
Play a key role in software for the fleet management and deployment platform for Robots
Utilize the power of NVIDIA EGX & Kubernetes to design and develop the scalable framework
Work closely with dependent teams for their deliverables
Validate the framework with test nodes at first before wide scale deployment
Responsible for issue management during integration, testing, deployment & quality assurance
What we need to see from you:
BS or MS degree in electrical engineering / computer science related discipline
Knowledge of docker containers & Kubernetes
Strong programming skills in C++ and Python
Ability to learn fast & debug complex system issues
Ability to adapt quickly to varying roles & responsibilities
Strong interpersonal skills & a great teammate
Ways To Stand Out:
You have previously created & worked with Docker containers
You are familiar with container orchestration system such as Kubernetes
You are or were involved in a software project on a team of 5 or more people
NVIDIA is committed to fostering a diverse work environment and proud to be an equal opportunity employer. As we highly value diversity in our current and future employees, we do not discriminate (including in our hiring and promotion practices) on the basis of race, religion, color, national origin, gender, gender expression , sexual orientation, age, marital status, veteran status, disability status or any other characteristic protected by law. #deeplearning