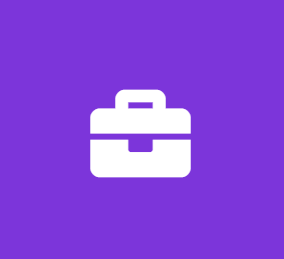 Software Engineering 2020 Intern (Spring/Summer)
Myriad Genetics Inc.
Software Engineer Internship
Overview:[
Myriad Women's Health, a subsidiary of Myriad Genetics, Ltd., a premier women's health genetic screening and testing company to help women and their families understand their risks for inherited disease, cancer, and at-risk pregnancies.

Our tests are powered by an automated sequencing lab and software that covers the entire technology stack: automation, scientific compute, data pipelines, variant calling/interpretation (bioinformatics), data visualization, risk calculations (population genetics), electronic medical records (EMR), patient and doctor user experience (UX), and solving key workflow problems in large complex health systems.
]Responsibilities:
We are looking for self-motivated interns, scientists and software engineers with backgrounds in Computer Science or Computational Biology who are interested in joining our engineering and research teams to work on problems in this space.

For our interns, we pair them directly with an engineer or scientist to work on projects ranging from shipping patient facing production code to working on new early R&D genomics products.
For 2019 we will have 4-teams that will be hiring: Genomics (Curation), Genomics (Reporting), LIMS (laboratory information management system) & Bioinformatics.
Myriad Women's Health products help people make life changing decisions - we've revolutionized the lab and created a one of a kind platform that gives people access to critical health information at key junctures in their lives - and it all uses Python!
The vast majority of our operations are powered by our own custom-built infrastructure on a Python/Django/Postgres stack, from ordering to lab processing to billing. We're building new tools, new workflows, and new infrastructure to solve the challenging problems of a technology startup involved with not just bits, but also interconnected physical components like lab robotics and patient samples.
Don't be intimidated if you don't have a genomics background; solving these problems fundamentally requires software solutions. We're looking for the best and brightest software engineers — strong generalists with solid CS fundamentals and practical software engineering intuition — to help us scale up genomics to billions of users.
If you're interested in working with modern web technologies, brilliant engineers and products that influence millions of people's lives, this is the place for you.
Qualifications:
Currently enrolled in school majoring in Computer Science, Electrical Engineering or Mathematics; preference will be given to those in who have completed at least 2 years towards their degree

Available to work a minimum of 40hrs/week for a summer or fall internship (3mo)
About Our Company:[
Myriad Genetics Inc., is a leading personalized medicine company dedicated to being a trusted advisor transforming patient lives worldwide with pioneering molecular diagnostics. Myriad discovers and commercializes molecular diagnostic tests that: determine the risk of developing disease, accurately diagnose disease, assess the risk of disease progression, and guide treatment decisions across six major medical specialties where molecular diagnostics can significantly improve patient care and lower healthcare costs. Myriad is focused on three strategic imperatives: maintaining leadership in an expanding hereditary cancer market, diversifying its product portfolio through the introduction of new products and increasing the revenue contribution from international markets. For more information on how Myriad is making a difference, please visit the Company's website: www.myriad.com.
Myriad is an equal opportunity employer and as such, affirms in policy and practice to recruit, hire, train and promote, in all job classifications without regard to race, color, religion, gender, age, sexual orientation, gender identity, national origin, disability status or status as a protected veteran.
Reasonable accommodation will be provided for qualified individuals with disabilities and disabled veterans in job application procedures. We believe that diversity lends a regional, national, and global advantage to the clients we serve. Our workforce consists of dynamic individuals, with a range of backgrounds, talents, and skills.
]