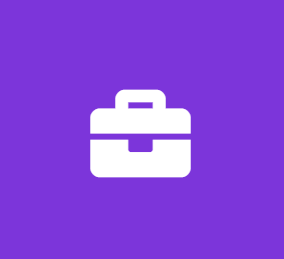 Business Development Intern(chinese bilingual required)
Valleyrain International
Business Internship
ValleyRain International is a 501C3 nonprofit cultural organization headquartered in Mountain View funded in 2015, we organized more than 400 cultural events in the Bay Area, Los Angels, Beijing, Shanghai, Coming in 2 months, we have celebrity tour cross North America, then world tour. We have invited many cultural related celebrities come to give talks, speech. As we expanding, we need more people join us. If during the internship has a high performance, has the chance to become the full time with great benefits.
1. Bilingual in Chinese and English
2. Passionate about culture industry business development, 1-3 years relevant experience is a plus
3. Discover and develop value-added solutions
4. Has great experiences with public relation, digital marketing, social media channels is a plus
5. Has fundraising experience is a plus
6. Experience in data analysis and turning insights into an actionable plan
7. Experience in managing social media accounts of initial stage by learning how to format the content, to obtain followers and to improve the engagement rate.
8. In a bachelor's or higher University program in business, marketing, communications, or related fields.
Job Type: Internship
Salary: $0.00 /year
Experience:
Business Development: 1 year (Preferred)
Sales & Marketing: 1 year (Preferred)
Education:
Work authorization:
United States (Preferred)
Additional Compensation:
Work Location:
This Job Is Ideal for Someone Who Is:
Dependable -- more reliable than spontaneous
People-oriented -- enjoys interacting with people and working on group projects
Innovative -- prefers working in unconventional ways or on tasks that require creativity
This Job Is:
Open to applicants under 18 years old, provided it is legally allowed for the job and location
A "Fair Chance" job (you or the employer follow Fair Chance hiring practices when performing background checks - learn more at https://start.indeed.com/fair-chance)
A good fit for applicants with gaps in their resume, or who have been out of the workforce for the past 6 months or more
A good job for someone just entering the workforce or returning to the workforce with limited experience and education
Open to applicants who do not have a college diploma
A job for which people with disabilities are encouraged to apply
Schedule: