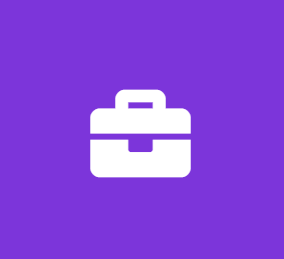 Product/Business Analyst Internship
Western Asset
Business Internship
Overview:[
Overview
A ten week internship program designed to provide valuable career experience for students who wish to apply their education and skills in a fixed-income-oriented work environment. This is an intensive program that mirrors the responsibilities of an entry level position within the Firm. Participants get on-the-job training as well as technical and business-oriented education. The intern will work in the Client Service and Marketing Department, and have a unique opportunity to experience what is it like to work for multiple people on multiple projects at the same time in a fast pace environment.
Analysis focused on solutions delivery
As a Product Analyst intern at Western Asset, you'll act as a partner to clients and the business, and ensure they get the information they need. It's a key role in the client relationship, with a real impact on our growth and success. Liaising between business, operational and technology functions, you'll be at the forefront of developing information delivery solutions. Ready to deal with multiple, challenging demands, you'll be energetic, creative, resourceful and, above all, user-focused. You'll thrive in our non-hierarchical, entrepreneurial culture where your ideas will be heard, and your input valued.
]Responsibilities:
What you will do
Assist with product intelligence
Assist with ad-hoc queries from Western Asset's Executive team
Assist with the preparation of the weekly news email
Assist with Strategic Planning market data mining
Develop specific queries on databases
Assist with presentations to the Legg Mason Executive team
Create and manage an intern specific project, to include a presentation of findings
Qualifications:
What you will bring
Strong Excel and PowerPoint skills
Eagerness to learn
Academic Qualifications
Student with a proven record of academic excellence and achievement. Candidates should be in the process of completing a 4 year degree in finance, business administration, economics or a related major.
About Western Asset
At Western Asset we're saying hello to the future. Committed to being the leading fixed-income investment management firm in the world, we're investing in new technologies, methodologies and markets. We're also investing in our people. Our business is guided by a belief in doing the right thing: that if we treat our clients and colleagues with fairness and respect, success will follow. We're building on our reputation and resources with an entrepreneurial approach that drives innovation. Every day is an opportunity for us to get better by making the most of the possibilities that our people and ideas can bring.