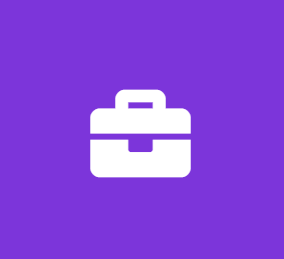 Web Application Developer Intern
Wright 1 Agency
Software Engineer Internship
Job Description
Bee Safe Services seek a talented English-speaking developer. Outstanding performance can lead to a full-time leadership role with our fast growing company. Grow with our 5-star rated company with over 30 years of experience.
Job Summary
Website and software application designing, building, and maintenance.
Using scripting or authoring languages, management tools, content creation tools, applications and digital media.
Experience in API development, HTML5, CSS3, SCSS, JavaScript (ES5, ES6) and AJAX.
Directing or performing website updates.
Editing, writing, or designing Website content, and directing team members who produce content.
Must have PHP/MySQL/Linux.
Experience in Calltracking Metrics, PestRoutes, WordPress Plugins and Twilio
Photoshop and Adobe Creative Suite a big plus
In addition to the technical skills, for the qualified candidate must be:
Detail-oriented: One line of code can have a significant impact on a website's functionality or appearance, and web developers must be detail oriented. When troubleshooting, you need to be able to know where to look for the problem.
Multitasking: Projects aren't always handled one at a time, an emergency sometimes can push another project to the backburner. The web developer needs to be able to juggle multiple projects without missing deadlines.
Self-motivated: The work can be solitary at times. The web developers must have the ability to stay on task without supervision.
Able to communicate: Both verbally and in writing.
Problem-solving: Websites need to be functional as well attractive, and clients' needs in these regards might not always be easy to meet. Web developers need to figure out how to translate a client's vision to an actual, functional website.
Good under pressure: Tight deadlines are common when designing or updating websites. Developers need to be able to handle the pressure of having work done when needed.
Creative Talent: Able to submit beautiful, clean, professional, creative design for our online presence.
Job Type: Part-time to Full-Time
Job Type: Internship
Salary: $13.50 to $15.00 /hour
Language:
Work Location:
Benefits:
Visa Sponsorship Potentially Available:
No: Not providing sponsorship for this job
This Company Describes Its Culture as:
Detail-oriented -- quality and precision-focused
Innovative -- innovative and risk-taking
People-oriented -- supportive and fairness-focused
Team-oriented -- cooperative and collaborative