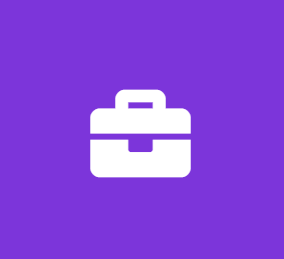 Intern - Assistant Project Manager
Air-Tec
Customer Support Internship
Job Description
Below are tasks to illustrate the type of work the applicant will strive to accomplish. Understand that you are not limited to these tasks as the position will require someone who is willing and able to work on any task assigned. This list exists to help you get an idea of what your daily function(s) could be.
Intern - Assistant Project Manager assists with
Job Start Ups: Conduct process of starting an awarded job. Internal processing of contracts and job costs. Notifying our office and field team with approved scope of work and conducting buyouts for selected subcontractors/vendors
Change Orders: Internally process approved change orders and notify team of added/deleted/altered scope of work
Submittals: Help create a more streamlined system to create PO's (purchase orders) and issue to correct subcontractors/vendors. Track submittals received from subcontractors/vendors and remind us to request comments from GC (General
Contractor).
Closeouts: Making the process streamlined and easier to track. Create an automated system that can tell when documents are ready to be requested. Help compile closeout packages and send them to the correct contractor
Lead and continue to conduct individual projects assigned by the project manager
Assist with creating a more efficient way to assemble PDF documents
Assist Project Engineer with: Mechanical drawings, Mark-ups, budgeting new jobs, etc.
Assist the Assistant Project Manager: Filing all documents/emails into Laserfiche (our online filing system), phone calls, submittals, closeouts, drawing approvals, and other tasks. Again, we need someone to help make this process easier/automatic.
Ensure jobs are on schedule and tasks are completed in a timely manner
Help apply for mechanical permits
Desired Skills
Experienced with Microsoft Office applications (Outlook, Excel, Access, etc.)
Although not required, any experience of HVAC
Ability to write professional emails and conduct oneself as apart of the company
Attention to detail and complete understanding of what's asked of you as an intern
Duration of Internship: January 2020 – May 2020, although there may be an opportunity to work through the summer or longer if offered by Air-Tec
_PLEASE NOTE: INTERN MUST HAVE AT LEAST 20 HOURS OF AVAILABILITY BETWEEN _
_ MONDAY - FRIDAY. WE ARE MAINLY LOOKING FOR COMPUTER SCIENCE & MECHANICAL _
_ ENGINEERING MAJORS. HOWEVER, WE WILL CONSIDER OTHER CANDIDATES WITH _
_ SIMILAR DEGREE PATHS._
Job Types: Part-time, Internship
Salary: $12.00 /hour
Experience:
Engineering: 1 year (Preferred)
Education:
High school or equivalent (Required)
Work authorization:
Working Days:
Monday (Preferred)
Tuesday (Preferred)
Wednesday (Preferred)
Thursday (Preferred)
Friday (Preferred)
Work Location:
Benefits:
Hours per week:
Internship Compensation:
Schedule::