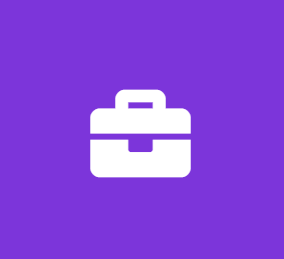 Intergovernmental support Intern
ONU Maroc
Customer Support Internship
UN Women, grounded in the vision of equality enshrined in the Charter of the United Nations, works for the elimination of discrimination against women and girls; the empowerment of women; and the achievement of equality between women and men as partners and beneficiaries of development, human rights, humanitarian action and peace and security.
The Intergovernmental Support Section is UN Women's interface with intergovernmental bodies, including the Commission on the Status of Women, the Economic and Social Council and the General Assembly. Its functions are to:
Support the smooth functioning of intergovernmental bodies, including through overseeing reporting processes within UN Women and providing guidance to, and sharing institutional knowledge with, Member States on intergovernmental procedures and working methods;
Gather information and identify and explore opportunities to support UN Women to further its agenda and anticipate challenges in its intergovernmental work;
Drive the process of integration of normative frameworks into UN Women policies, programmes, and coordination for wider-UN action.
Under the direct supervision and guidance of the Programme Analyst, the Intern will assist the Intergovernmental Support Section with the preparation of a report of the Secretary-General, among other related tasks to support the Section. The selected intern will also support work related to the intergovernmental commemoration of the 25th anniversary of the Beijing Declaration and Platform for Action, as applicable. A work plan with achievements for the duration of the Internship and learning opportunities will be agreed upon.
Duties and Responsibilities
Description of Responsibilities
Compile data sets, carry out quantitative as well as qualitative analysis of such data, and create graphs on the integration of gender perspectives in the work of intergovernmental bodies (United Nations General Assembly, Economic and Social Council, and its functional commissions) for a report of the Secretary-General to the General Assembly
Support work related to the intergovernmental commemoration of the 25th anniversary of the Beijing Declaration and Platform for Action as applicable
Support the Section with informal and formal meetings when appropriate
Take notes and draft minutes of intergovernmental meetings
Carry out other assignments as required
Learning Elements
Increased understanding of UN Women's work, and of intergovernmental processes and negotiations
Increased understanding of intergovernmental processes and negotiations
Strengthened research and analytical skills
Experience of being a team member in a multicultural setting
Core Values:
Respect for Diversity
Integrity
Professionalism
Core Competencies:
Awareness and Sensitivity Regarding Gender Issues
Accountability
Creative Problem Solving
Effective Communication
Inclusive Collaboration
Stakeholder Engagement
Leading by Example
Please visit this link for more information on UN Women's Core Values and Competencies:
http://www.unwomen.org/-/media/headquarters/attachments/sections/about%20us/employment/un-women-employment-values-and-competencies-definitions-en.pdf
Functional Competencies:

Proficiency in Microsoft Office Package.
Experience with statistical programmes, such as STATA, is an asset.
Ability to think logically and work with great attention to detail.
Ability to write clearly and concisely.
Ability to work harmoniously with staff members of different national and cultural backgrounds.
Required Skills and Experience
Qualifications
Education:
University studies in one of the following disciplines: communications, political or social sciences, law, public relations, journalism, public administration or other relevant subjects is required.
Be enrolled in a graduate school programme (second university degree or equivalent, or higher); Be enrolled in the final academic year of a first university degree programme (minimum Bachelor's level or equivalent); Have graduated with a university degree and, if selected, must commence the internship within a one-year period of graduation, or Be enrolled in a postgraduate professional traineeship program which is part of a degree programme and undertake the internship as part of the program requirements.
Skills:

Ability to think logically and work with great attention to detail
Ability to write clearly and concisely
Strong IT skills, and particularly MS Excel
Language:
Excellent communication skills (written and oral) in English are required;
Working knowledge of another UN language is an advantage.
Renumeration:

Interns who are not in receipt of financial support from other sources such as universities or other institutions will receive a stipend from UN Women to partially subsidize their basic living costs for the duration of the internship.
Application Information:

All applicants must submit a completed and signed P.11 form with their application.
Due to the high volume of applications received, we can ONLY contact successful candidates.
Successful candidate will be required to provide proof of enrollment in a valid health insurance plan at the duty station of the internship, proof of school enrollment or degree, a scanned copy of their passport/national ID and a copy of a valid visa (as applicable).
Note:
In July 2010, the United Nations General Assembly created UN Women, the United Nations Entity for Gender Equality and the Empowerment of Women. The creation of UN Women came about as part of the UN reform agenda, bringing together resources and mandates for greater impact. It merges and builds on the important work of four previously distinct parts of the UN system (DAW, OSAGI, INSTRAW and UNIFEM), which focused exclusively on gender equality and women's empowerment.
Click here for important information for US Permanent Residents ('Green Card' holders).
UNDP is committed to achieving workforce diversity in terms of gender, nationality and culture. Individuals from minority groups, indigenous groups and persons with disabilities are equally encouraged to apply. All applications will be treated with the strictest confidence.

UNDP does not tolerate sexual exploitation and abuse, any kind of harassment, including sexual harassment, and discrimination. All selected candidates will, therefore, undergo rigorous reference and background checks.