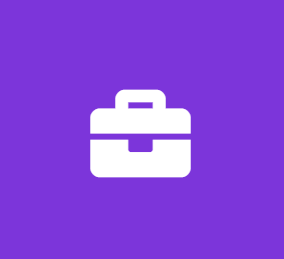 Data Entry Specialist
E.E. Tax Financial Services
Data Entry Full Time
About Us
E.E. Tax Financial Services is a Scottsdale based financial business specializing in the preparation of business and personal income tax returns. With over 30 years in the community we are an established company with clients who have become friends.
We are looking for a master multi-tasker with excellent communication skills and an upbeat attitude. With your experience and skill you should be able to assist management and all clients to the company by handling office tasks, providing polite and professional assistance via phone, mail, and e-mail, and generally being a helpful and positive presence in the workplace.
Job Description
The Data Specialist is primarily responsible for the timely and high quality data entry of client information into the Company's tax system. You will also be responsible for various front office tasks such as filing, setting appointments, answering phone calls and copying.
Qualifications & Requirements
We are busy! You must be able to work quickly, accurately and independently.
10 Key by touch with 10,000+ KPH
50+ WPM typing
Experience with basic office hardware; scanners, fax machine, copiers, etc.
High level of attention to detail and ability to multi-task
Strong organizational skills and the ability to work in a high volume environment
Hours
The Data Specialist position is a temporary position from hiring date to the end of April 2019.
Hours are Monday-Friday 10:00-6:00 and Saturdays.
Compensation
We offer a competitive and negotiable starting salary.
Job Types: Full-time, Temporary
Experience:
data entry: 1 year (Required)
Work Location:
This Job Is Ideal for Someone Who Is:
Dependable -- more reliable than spontaneous
People-oriented -- enjoys interacting with people and working on group projects
Detail-oriented -- would rather focus on the details of work than the bigger picture