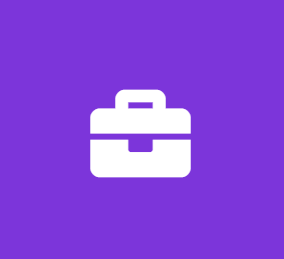 Customer Service Intern
CSC (Corporation Service Company)
Customer Support Internship
Customer Service Intern
We are seeking highly motivated, enthusiastic college students (rising Juniors and Seniors) to join CSC as Summer Interns in our Wilmington, DE office. This program gives current college students the opportunity to grow their customer service skills and work in a challenging, fast-paced environment to help provide our customers with solutions to fulfill their business needs.

Participants will focus on customer service-focused support activities including research, order entry, database, and marketing-related tasks. In addition, they will participate in other learning and mentorship activities during the summer.

Some of the things you'll be doing:
Data entry of client information
Research and analysis of legal documents
Research and update of database information
Updating and filing documents and records
Updating and supporting marketing-related activities
Processing filings through state websites
Using internal applications to process orders
Communication with internal and/or external customers through phone and/or email
Coordinate and create a team-building event

What technical skills, experience, and qualifications do you need?
Rising Junior or Senior (or above)
The ability to multi-task
The ability to work independently and function as part of a team
Strong computer skills including Excel
Ability to communicate effectively verbally and via email

At CSC, we commit to the core values of service, teamwork, tenacity, agility and being genuine.

Why join us?
At CSC®, we're always looking ahead, finding ways to improve and anticipate the future needs of our customers. Curiosity fuels our innovation and productivity drives our results. This proactive mindset has helped us adapt and create solutions that have enabled businesses to run smoother and smarter for more than 115 years.

CSC is committed to attracting, developing, and retaining talented people whose personal values align with ours. We empower our employees to bring the right solutions to market to meet customer demand. That is why we are the premier provider of global solutions for more than 180,000 businesses.

This is a PAID internship and an opportunity to grow your communication and business skills for your career and your resume.
CSC is a relaxed and fun work environment – we can wear jeans to work!
CSC is a great place to work with smart and dedicated people. We have been voted a Top Workplace for 13 consecutive years!
We offer challenging work and career opportunities – we love when our interns become employees!
You will have the opportunity to participate in professional development activities with other summer interns concluding with a presentation to CSC leaders.
We recently completed building a new headquarters that supports current and future technology initiatives through open design, sit/stand workstations, digital interface points that enhance teamwork and collaboration, and alternative work environments with wireless access throughout the campus, including at our outside work areas. It's an exciting time for us in terms of growth and expansion.