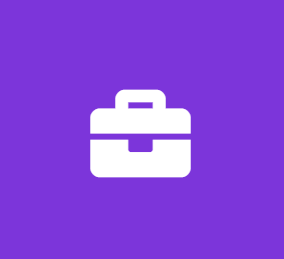 Technical Operations Support Intern
CSC (Corporation Service Company)
Customer Support Internship
Enterprise Technology Operations
On this team, you will work with the Infrastructure Services Operations team and other technology teams within CSC to provide high quality, technical application, and system support to CSC customers and internal business functions. This team is responsible for minimizing the adverse impact of incidents and problems on the business and preventing reoccurrence of incidents. In this role you will respond to infrastructure and application monitoring as well as application security. Some familiarity with SQL, and application monitoring tools would be beneficial in this role.

What technical skills, experience, and qualifications do you need?
Ability to write Oracle/SQL queries, or demonstrate a willingness to learn
Splunk Rising Junior or Senior (or above)
Computer Science or related degree (in progress)
Understanding of computing environment – infrastructure/application
Desire to work in an Agile environment
Ansible knowledge a plus
Strong organizational skills with the ability to track and prioritize numerous tasks.
Proactive personality with a proven track record of following through and delivering on responsibilities.
Escalating issues to the appropriate groups or individuals
Handling time critical issues
Performing various technical activities
Ability and willingness to perform activities ranging from the everyday, repetitive work to the less frequent but challenging responsibilities
Ability to work independently
Highly adaptive and working as part of an extended team
Working knowledge of multiple Internet Browsers (IE, Chrome)
Excellent written and verbal communication skills
Strong problem-solving skills
Strong technical aptitude and a desire to learn
At CSC, we commit to the core values of service, teamwork, tenacity, agility and being genuine.
Why join us?
At CSC®, we're always looking ahead, finding ways to improve and anticipate the future needs of our customers. Curiosity fuels our innovation and productivity drives our results. This proactive mindset has helped us adapt and create solutions that have enabled businesses to run smoother and smarter for more than 115 years.
CSC is committed to attracting, developing, and retaining talented people whose personal values align with ours. We empower our employees to bring the right solutions to market to meet customer demand. That is why we are the premier provider of global solutions for more than 180,000 businesses.

This is a PAID internship and an opportunity to grow your communication and business skills for your career and your resume.
CSC is a relaxed and fun work environment – we can wear jeans to work!
CSC is a great place to work with smart and dedicated people. We have been voted a Top Workplace for 13 consecutive years!
We offer challenging work and career opportunities – we love when our interns become employees!
You will have the opportunity to participate in professional development activities with other summer interns concluding with a presentation to CSC leaders.
We recently completed building a new headquarters that supports current and future technology initiatives through open design, sit/stand workstations, digital interface points that enhance teamwork and collaboration, and alternative work environments with wireless access throughout the campus, including at our outside work areas. It's an exciting time for us in terms of growth and expansion.