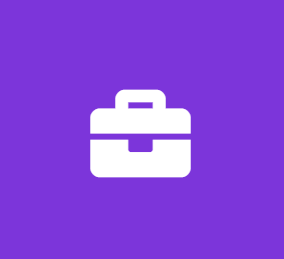 Strategic Marketing Internship
The Washington Redskins
Marketing Internship
The Washington Redskins are seeking Strategic Marketing interns to assist with sponsor sales and research during the spring of 2020.

This individual will have the opportunity to learn about the responsibilities of a National Football League Sponsorship Department by working as a member of the strategy team and supporting in its day-to-day operations.

It is preferable that the intern is able to start on or around January 7th, 2020. Opportunity to stay on-board through summer 2020 is also available.

Job responsibilities (include but are not limited to):
Support the sponsorship strategy team in a variety of projects
Assist in pitch preparation for the sponsorship sales team as well as other research/strategic planning projects
Utilize Nielsen Scarborough and other research outlets to incorporate into pitches (prior knowledge preferred but not required)
Maintain and continuously update the master pitch deck and inventory of all sellable sponsorship assets
Assist with any prospect/client-related matters that may develop over the course of the internships


Qualifications:
Must be able to receive college credit (graduate or undergraduate) for the internship
20-25 hours per week
Ability to commute to Redskins Park located in Ashburn, VA
Excellent verbal and written communication skills
Above average skills in PowerPoint
Proven experience to appropriately work with and around confidential information
Ability to work independently or as part of a team
Ability to work game days or events at FedExField in Landover, MD


If you wish to become a part of this exciting, fast paced organization and you meet the requirements listed above, please submit a resume and cover letter.

We are an equal opportunity employer and all qualified applicants will receive consideration for employment without regard to race, color, religion, sex, national origin, disability status, protected veteran status, or any other characteristic protected by law.