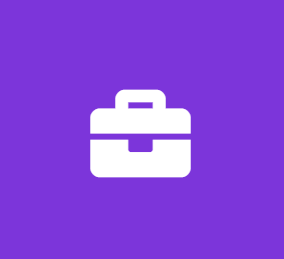 Jr. Web Developer
Internet Directory Association LLC
Software Engineer Full Time
Who We Are:
Pr.business is a digital marketing agency headquartered in Boca Raton, Florida. We're a passionate and committed group from all over the world, coming together to help small to medium businesses stand out locally. Listings, reviews, and ads are important to every business, and now every business can take control of its online reputation. We are seeking career minded professionals to join our rapidly growing team. We nurture the strategy to promote from within, providing opportunities for growth and professional development to our loyal employees who are interested in expanding their career. We want you to succeed!
Position:
Web Developer/ Mobile Application Developer
Job Summary:
As the Web Developer, you will be working in coordination with the graphic design team and the web design team to create and manage client websites. Sometimes, you may be given alternate responsibilities and must adapt and adjust to generate results in a timely fashion. You will be responsible for many client tasks at any given time and must be able to stay organized and prioritized. Mobile application in the development stages.
Requirements:
Minimum of 3 years' experience working on web development and must have advanced development experience working with, but not limited to:
o HTML, CSS, JavaScript, PHP, and LAMP
o Wix, WordPress, Elementor, Bootstrap, and other web-publishing technologies
Minimum of 2 years' experience in mobile application development with framework experiences in, but not limited to:
o .NET and XML
Portfolio of builds and development examples for stronger consideration.
Essential Duties:
Collaborate with a small team of developers to build custom websites based on provided design schematics.
Offer suggestions and assist team members with various problem-solving tasks relating to PHP development, CSS/HTML as well as CSV data importing.
Build responsive websites and apply modern techniques to optimize for mobile devices.
Import content and assist in migrating data when applicable.
Ability to work in a fast-paced environment.
Optimize sites for performance, SEO visibility, and security.
Work Environment:
pr.business's office is a creative, goal-oriented environment featuring a staff of individuals dedicated to helping clients' online reputation, in a business casual atmosphere. This is a fast-paced environment with a lot of moving parts, but you will learn a ton and have fun doing it. We offer competitive pay and have a lengthy list of benefits that include medical, dental, vision insurance, PTO, and more.