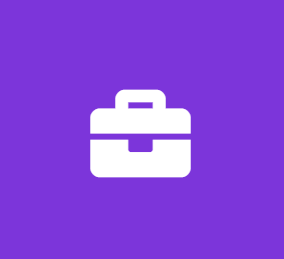 Junior Analyst/Programmer
University of Rochester
Software Engineer Full Time
The Junior Data Analyst is a member of the Access Center team, and conducts detailed analyses and programs reports for Access Center systems. The Data Analyst leads in the design and preparation of systems, programs, reports and analysis of data. Keeps abreast of trends in the computer field and engages in educational opportunities including self-study as needed. Makes and manages recommendations for software and hardware upgrades or related equipment based on industry trends. This position serves as a member of the Access Center Management team and oversees the operation in the absence of the manager or supervisor. Also provides training and quality assurance of team members to help the department meet our service standards.
Responsibilities:
Access Contact Center Systems and Operations (Call Center)
Leads programming of service line contracts, sets up and maintains Access Center physician data base based on coordination with Medicine Staff Office credentialing and various other departments.
With considerable latitude and judgment, makes decisions regarding programming, design and database integrity within the Access Center system. Must understand the schematics for database and how each procedure impacts the end results for users and reports.
As a member of the Access Center Management team, monitors the ACD system using software application. Insures agents, lines, splits, calls are meeting standards and the system is in working order at all times. Must address problems with individuals or the team regarding system performance as needed to meet service commitments.
Provides quality assurance by analyzing frontline staff performance across systems and recommends solutions to meet standards. This may be in the form of system enhancements, protocol changes, training and education of staff.
Works closely with ISD and IT for related support needed for Access Center software, servers, systems and equipment.
Takes on the role of team lead to assist frontline staff with questions on protocols, systems, and service. Takes action to meet our standards for abandon call rate, grade of service, speed of answer, agent utilization and overall quality of the operation.
May perform other duties as assigned.
Reporting
Performs basic analysis of data across Access Center systems including CECC, IDX flowcast and ACD. Programs, creates and manages standard and custom reports for multiple service lines utilizing various systems within the Access Center.
Prepares and provides reports including class rosters, event registrations, fulfillment reports and other reports that support Marketing campaigns, Human Resources and Access Services.
Utilizes Crystal reports, Excel, SQL, Access or other similar tools to program customer reports providing analysis of data captured regarding Access Center performance and activity.
Physical Referral Database Needs
Responsible for insuring the integrity of the data in the Access Center Physician Database by setting up physicians, services, classes, or credit card transactions with necessary criteria.
Manages database integrity projects to ensure we are in compliance with Safe Harbor laws and Stark regulations. Includes coordinating data transactions between Web Services, Medical Staffing Office, Mail Services, and River Campus.
Manages criteria for physician accepting status to provide customers with accurate information on physicians and services within URMC.
Qualifications:
Bachelor's degree with major course work in social or technical field and some graduate level course work in that field (or library science or information science), and 1-2 years experience in the analysis and dissemination of information; or an equivalent combination of education and experience. Knowledge of programming and statistical programming packages would be helpful.
Preferred Qualifications
Competent in Crystal Reports, basic understanding of programming with SQL or computer programming. Will be trained in Access Center related software or programs including McKesson's software CECC, IDX Flowcast, ACD software and system
Comfortable with a variety of software applications, Adobe and Microsoft suite of products.
Will conduct analysis using excel pivot charts, formulas, graphing
Must be willing to continue education by self study, completing vendor, web or computer based training or classes to remain knowledgeable of the field.
All applicants must apply online.
EOE Minorities/Females/Protected Veterans/Disabled