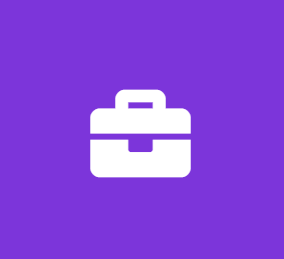 RN, Graduate Nurse 2020 Summer Residency Program
Beebe Healthcare
Nursing Full Time
Beebe Healthcare in Lewes, DE - Creating The Next Generation Of Care
RN/GN RESIDENCY PROGRAM - SUMMER 2020
Any new RN, with 0 - 12 months of RN experience (by August start date), APPLY NOW!!
30 Openings!
*** Please note Beebe Healthcare Main Campus is located in Lewes, DE with other locations within a 22 mile radius ***
Interviews will begin in December
Start date will be in August 17, 2020. Must be able to start and complete general hospital orientation.
Must Posses RN license in the state of Delaware or compact state before Start date.
Must provide references from clinical instructors during on boarding process.
** Be sure to attach your resume to the profile you will complete to apply**
**Be sure to list top 3 areas of interest on your resume / application
Responsible for the delivery of patient care through the nursing process of assessment, planning, implementation, and evaluation under the supervision of a Registered Nurse. Directs and guides patient teaching and activities of subordinate personnel while maintaining standards of professional nursing, always working under the supervision of a Registered Nurse. In order to be considered for the position, please visit our website www.beebehealthcare.org to fill out an application
Responsibilities:
Patient safety
Facilitates, implements, and evaluates the Patient Plan of Care and outcomes in collaboration with the health care team
Technical Skills
Critical Thinking
Documents patient assessments accurately and correctly within the specified time at admission, transfer, and discharge
Assess patient safety facts and identifies those patients requiring specific safety devices
Evaluates test results reported immediately
Educational needs of patient
Documents assessment on teaching form and modifies as needed
Transcription of orders
Prioritization
Credentials - Essential:
RN - Registered Nurse
BLS - Basic Life Saving certification (through the American Heart Association)
Competencies and Skills - Essential:
Clear Communication Skills Both Written And Verbal
Able To Keep Confidential Information Regarding Patients, Team Members
Able To Withstand Crisis Situations
Has Skills To Provides Customer Service To Patients, Team Members And Visitors
Knowledge And Experience With Electronic Health Records
Education - Essential:
RN Diploma/RN Graduate Program
For more information, please visit: https://www.beebehealthcare.org/sites/default/files/Beebe_GradFlyer_8x10_11.15.19_v7_0.pdf
Phone: 302-645-3336
424 Savannah Road, Lewes, DE 19958
EOE
Chat Live From Anywhere With a Nurse Recruiter Every Thursday 2 p.m.-3 p.m. Visit beebehealthcare.org/career-opportunities or call 302-645-3336 for details.
Job Type: Full-time
Experience:
Education:
License:
BLS/CPR (Required)
Registered Nurse (Required)