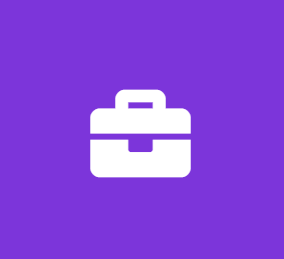 Intern (Xacta Support Desk Technician)
Telos Corporation
Customer Support Internship
Job Description:
The most security-conscious organizations trust Telos Corporation to protect their vital IT assets. The reputation of our company rests on the quality of our solution and the integrity of our people. See what your imagination can bring to our solutions in enterprise IT security management, consulting, secure wireless networking, communications, and identity management.

We have exciting internship opportunities for students with experience with or an interest in computational mathematics, systems engineering, data analysis, information security, software development, or computer science. We are interested in individuals that are excited by and interested in all aspects of technology.

Preference will be given to those applicants based in the DC, VA, and MD areas. Relocation assistance is not available.

This position will be based in our HQ located in Ashburn, VA.

Responsibilities:
The Xacta Support Desk Technician (Intern) will be familiar with Information Technology (IT) concepts, practices and procedures and work with counterparts to provide the following services:

Help Desk Solutions\Knowledge database analysis – assist the technical support staff review knowledge database used to resolve user problems, service requests. Provide Quality Assurance (QA) assistance for procedures used in trouble resolution based on a fully integrated trouble ticketing system.

Use the support request systems to compare documented instructions to track, coordinate, route, resolve, and close user ticket issues.

Execute software installation procedures and user manuals documentation.

Practice software installation and maintenance functions associated with support instructions to confirm adequacy of documented process.

Qualifications:
Current college student, plus advanced training in related area.

Windows Server Administration.

Linux Server administration.

Good communication skills.

Ability to work well with others.

Good organizational skills.

Proficient in MS Office tools.

The successful candidate must meet eligibility requirements to access sensitive information, which requires US citizenship.

Additional skills that would helpful:
Familiarity in deploying resources in AWS.

Familiarity with Salesforce.

Coursework in IT Security.

Telos maintains a drug-free workplace and will conduct drug testing on all applicants who have accepted an offer of employment.

Telos Corporation participates in the E-Verify program. Therefore, any employment with Telos will also be contingent upon confirmation from the Social Security Administration ("SSA") and/or the Department of Homeland Security ("DHS") of your authorization to work in the United States.

Telos and its subsidiaries are an Affirmative Action/Equal Opportunity Employer encouraging women, minorities, individuals with disabilities, and veterans to apply.