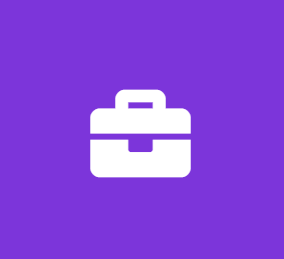 Community Assistant Intern- Student Housing
Balfour Beatty Investments - North America
Customer Support Internship
About the role
The Community Assistant internship is a year long internship available to all students who attend University of Iowa and either currently live at or plan to live at Aspire at West Campus. The Community Assistant intern will work under the supervisor of the Community Management team and with the Student Population to facilitate and maintain a quality living experience through implementation of the Campus LifeWorks Program.
What you'll be doing
Encourage resident retention and strengthening community life through our LifeWorks program, which includes assisting with planning and participation in resident events
Under the direction of the Lifeworks Coordinate, help coordinate and/or participate in LifeWorks programming as determined by CM/ACM
Contribute to the development of a monthly community newsletter
Attend floor/building/community functions, resident council meetings/activities, and staff meetings run by Community Management staff.
Serve as the On-Duty RS

Provide on-call after hour service for residents outside of normal office hours.
Perform rounds at 8PM and 10PM (Sun-Wed)
Perform rounds at 9PM, 11PM, and 1AM (Thu-Sat)

Provide superior customer service.
Provide appropriate referrals to residents in need.
Communicate effectively with residents both in-person, over the phone, and by written correspondence either through mail or web communications (email, website, social media)
Participate in a monthly rotational schedule learning management aspects of property management to include the following areas:

Financial Reporting
Accounts Payable
Accounts Receivable
Resident Mediation and Conduct
Marketing Planning
Market Survey Research
Preventative Maintenance Scheduling
Turnover Planning

Capital Planning
Provides administrative support to office staff as needed.
With the oversight of the ACM, ensures current resident and prospect files are properly maintained.
Under the direct supervision of FM, conduct regular community inspections and tours, to ensure community appearance is acceptable based on company guidelines.
Report incidents in a timely manner.
Under the supervision of the Maintenance staff, ensure that models and market ready units are inspected.
Ensure that all service requests are recorded and communicated appropriately to maintenance.
Follow-up on service callsFollow Zero Harm principle
Ensure that unsafe conditions are reported in a timely manner.
Identify and report safety and security risks.
Learn and ensure compliance with all company, local, state and federal safety rules.
Who we're looking for
Current Student or incoming Freshman at associated institution for which the housing is supporting who is currently living within the community or has plans to move to the community upon successful employment with a GPA of 2.5 or higher.
Pursuing a degree with a focus on business, marketing, communications, or customer service related field preferred.
High School Diploma or equivalent required
Possession of a valid state issued Driver s License and safe driving record is required.
Must live on campus
At least 6 months of prior work experience in a service related industry strongly preferred.
Strong involvement in residence life program is preferred.
On-campus involvement in clubs, organizations, and housing
Strong customer service skills
Ability to manage multiple assignments
Must be a self-starter with a high level of motivation
Ability to work independently
Professional approach, proven good judgment, and creative problem solving
Excellent interpersonal skills with a positive attitude
Strong team player
Effective Communication and Organizational Skills
Leadership skills
Must live on campus
Must have the availability to work 20 hours a week including Saturdays and Sundays
Why work for us

Balfour Beatty Investments is proud to offer challenging and rewarding work in a variety of functional areas. As a company, we operate with safety and sustainability as our primary focus. Equally integral components of our culture are our values—Integrity, Teamwork, Excellence, Respect—and our code of conduct. Living up to these commitments requires the fresh ideas, insights and talents of employees as diverse as the audiences we interact with every day.
We recruit across a number of core capabilities including business development, project finance, legal and commercial and accounting.
The success of our company is built on the efforts of our employees. We are committed to offering our employees a path to professional success through development, training and mentoring opportunities that cover a wide variety of skills and functional areas.
At Balfour Beatty Investments, our employees are our greatest asset and their well-being means a healthier, more productive workplace. We offer a comprehensive benefits package that includes a variety of health care options, retirement benefits and other flexible benefits.
About us
Balfour Beatty Investments is a global infrastructure investor operating in the UK, US, and Canada. We provide the investment capability to deliver complex infrastructure projects. Over the past 15 years, Balfour Beatty Investments (formerly known as Balfour Beatty Capital) has established itself as one of the largest investors in the PPP industry, building a portfolio of more than 60 projects worldwide, predominantly in the UK and US.
Increasingly, we have been diversifying beyond the traditional PPP sectors into new markets such as power, waste and student accommodation.
www.balfourbeattyinvestments.com