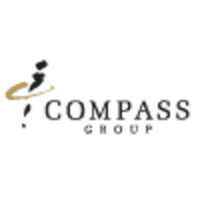 Summer Business Internship, Foodbuy/Atlanta, GA
Compass Group
Business Internship
Posted Date:
Dec 20, 2019
Foodbuy Summer Internship Program
Are you ready to embark on a learning adventure? Would you like to grow your skills while having an incredible summer experience? Can you help make our company better while seizing an opportunity to gain experience working for the largest foodservice procurement organization?
Who is Foodbuy?
We are the industry leader in procurement and supply chain solutions. We are the subsidiary to the 6th largest company in the world (Compass Group PLC). We pride ourselves on our ability to source and provide a variety of products and services that help our customers more easily, and cost effectively, run their businesses. We work with clients in the Hospitality, Restaurant, Healthcare, Education and Entertainment industries, and of course we support Compass Group- which is the world's largest contract food and support services provider.

Foodbuy is selectively recruiting for an Internship opportunity.
Date of Internship: 12 weeks; 35 - 40 hour work week (Monday – Friday)
Location: Charlotte, NC or Atlanta, GA
Why Foodbuy?
We care about our associates, our clients, and our community. We think big, encourage innovation and debate, and seek out game changers. And we are constantly growing, and we want our associates' careers to grow along with us. We have an open and modern work environment, believe in flexibility, and promote a collaborative open door environment.
Additionally, we follow a value system called FORT, which stands for Flexibility, Optimistic, Resourceful, and Transparent. FORT is the foundation for everything we do at Foodbuy. It is how we behave and interact with our clients, business partners and fellow associates.

Internship Project: The goal of the Internship program is to provide visibility into various aspects and roles within an organization of our size and scale while balancing personal development and interactions within a dynamic work environment.
Benefits:
Opportunity to be part of an innovative and collaborative intern experience
Meet and engage with senior leaders within the organization
Competitive hourly rate
Acquire hands-on data analytics experience that cannot be taught in a classroom
Gain invaluable corporate work experience
Professional development workshops and leadership sessions
Broaden career experience via job shadowing key team members
Get a foot in the door for future opportunities, including Foodbuy's post-graduate MIT Program. This one year program will you give you the opportunity to rotate through all of Foodbuy's various teams, challenging and impactful projects—all the while learning the key components of Foodbuy's success.

Got the Goods? (aka "requirements")
Sophomore or Junior majoring in Accounting, Finance or Business Management, Data Analytics, Supply Chain, or similar field
Proficient in excel, Microsoft Office Suite
High attention to detail
Strong analytical and technical skills
Solid organizational and communication skills
Relocation assistance is not available. The selected candidate will be responsible for relocation and housing costs (if necessary).
This position is ineligible for healthcare and other full-time benefits.
Apply to Foodbuy today!
Foodbuy is a member of Compass Group USA
Click here to Learn More about the Compass Story
Compass Group is an equal opportunity employer. At Compass, we are committed to treating all Applicants and Associates fairly based on their abilities, achievements, and experience without regard to race, national origin, sex, age, disability, veteran status, sexual orientation, gender identity, or any other classification protected by law.
Req ID: 361527
Foodbuy
CASSANDRA A LINN
HOURLY