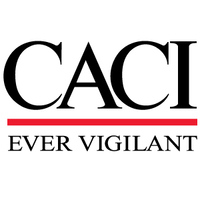 Software Engineer -Intern
CACI
Software Engineer Internship
Job Description
CACI's Business and Information Technology Solutions (BITS) Sector, is seeking a Software Engineer Intern to support a large, prime Intelligence contract in Hanover, MD.
What You'll Get to Do:

The Software Engineer will analyze user requirements to derive software design and performance requirements.
Additional responsibilities may include:
Design and code new software or modify existing software to add new features
Debug existing software and correct defects
Integrate existing software into new or modified systems or operating environments
Develop simple data queries for existing or proposed databases or data repositories

You'll Bring These Qualifications:
Bachelors degree in a technical discipline
Must have current TS/SCI Poly clearance in good standing
What We Can Offer You:
We've been named a Best Place to Work by the Washington Post.
Our employees value the flexibility at CACI that allows them to balance quality work and their personal lives.
We offer competitive benefits and learning and development opportunities.
We are mission-oriented and ever vigilant in aligning our solutions with the nation's highest priorities.
For over 55 years, the principles of CACI's unique, character-based culture have been the driving force behind our success.
BITS3
Job Location
US-Hanover-MD-BALTIMORE
CACI employs a diverse range of talent to create an environment that fuels innovation and fosters continuous improvement and success. At CACI, you will have the opportunity to make an immediate impact by providing information solutions and services in support of national security missions and government transformation for Intelligence, Defense, and Federal Civilian customers. CACI is proud to provide dynamic careers for employees worldwide. CACI is an Equal Opportunity Employer - Females/Minorities/Protected Veterans/Individuals with Disabilities.