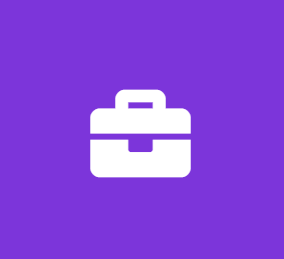 Business Development Internship - Summer 2020
Oasys International Corporation
Business Internship
Who Are We:
Oasys International Corporation (Oasys) was recently named as one of Inc. 5000 magazine's fastest growing companies for the fourth year in a row. We are rapidly growing and looking for talented individuals to add to our team. Oasys is home to a dedicated team of technologists, consultants, engineers, and subject matter experts that provide world-class technology consulting services to our clients. We commit to providing our people with the resources they need to continue learning and maintain a healthy work-life balance. We also cultivate a collaborative and social atmosphere and foster a merit-based culture in which people receive recognition for their performance.
Oasys is seeking a Business Development Summer Intern to plan, coordinate, and execute a variety of tasks and special projects. In this role, the candidate will have the opportunity to gain real world experience in the Government Contracting sector. Our internship will give the candidate the opportunity to assist with various tasks in the areas of information technology (IT), marketing, business development, research, and corporate projects.
Job Responsibilities:
Conduct research and analysis on business and customer requirements.
Able to contribute to marketing and sales collateral development through idea and copy creation and editing.
Assist in the growth and development of the company.
Analyze business processes and identifying opportunities to generate additional growth.
Research market insights, emerging trends, and business opportunities to recommend for the organization.
Assist with efforts of new business acquisition.
Review and edit project specific documentation.
Collaborate with the intern team to facilitate a training workshop for the company.
Assist in the development and maintenance of project documentation such as project plans, timelines, and configuration guides.
Provide meeting facilitation support (schedule and facilitate meetings, prepare agendas, send invitations, prepare project briefings, document and distribute meeting minutes, and track actions).
Participate in training and attend company and networking events.
Minimum Requirements:
The ability to work between June 1, 2020 and July 30, 2020
The ability to work a Monday through Thursday schedule.
U.S. Citizenship required
Be a rising junior or senior who is pursuing a bachelor's degree from an accredited college or university.
Ability to show up on time and commit to a 24 hour a week work schedule. Ad hoc events may come up and will not be required but are highly recommended.
Be willing to travel to both our Virginia and D.C. offices.
Possess a high, professional work ethic and initiative.
Positive attitude and willingness to learn.
Possess the flexibility to work independently and in groups to successfully complete tasks.
Strong analytical and organizational skills.
Results oriented with excellent written and oral communication skills to interact with teams and external partners.
Intermediate knowledge of how to use Microsoft Office Applications (Microsoft Word, PowerPoint, Excel, etc.).
Important Dates and Additional Information:
Resume review and candidate interviews late December to mid-January.
Interns selected mid-to-late February.
Candidates will be notified of their acceptance into the internship program in early March.
If you would like to become a member of our team, please submit a cover letter with your application. Any applications submitted without a cover letter will not be taken into consideration.
Oasys is committed to hiring and retaining a diverse workforce. We are proud to be an Equal Opportunity/Affirmative Action Employer, making decisions without regard to race, color, religion, creed, sex, sexual orientation, gender identity, marital status, national origin, age, veteran status, disability, or any other protected class. U.S. Citizenship is required for most positions.