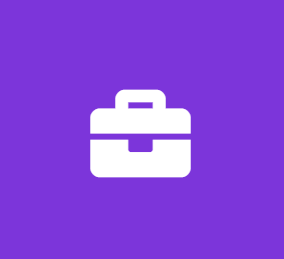 INTERNSHIP - Business and Data Analytics
NYISO
Business Internship
Job Description:
The New York Independent System Operator (NYISO) manages the efficient flow of electricity on more than 11,000 circuit-miles of high-voltage transmission lines, dispatching power from hundreds of generating units across the state. The NYISO invites applications for full-time summer interns.

The successful intern will participate in the development and implementation of a variety of market-based projects including:

Capacity Market Design

The successful intern will assist the market design team with improving their tools for valuing market design proposals. This individual will develop digestible summaries of the energy Storage market design and participation options that can be used to help educate developers and policymakers on NYISO capabilities.

Forward Markets

This intern will provide support for ESR and DER Participation Model Projects by working with the project team to gather information and author updates to the ICAP Internal User's Guide. This intern may also support testing of the project functionality being developed and delivered for several projects.

ICAP Market Operations Administration

The successful intern will work alongside colleagues to explore and propose meaningful enhancements to market tools and applications to promote accountability, operational excellence, and a strong customer focus. This individual will also forecast ICAP market outcomes impacted by upcoming projects and market design initiatives to drive transparency and present results to internal management and senior leadership teams.

Market Mitigation & Analysis

The intern will work on a variety of projects including assisting staff in the monthly ICAP Spot Auction Validation process, modifying existing and writing new portions of optimization code for the capacity expansion model, and preparing "cheat sheets" and briefings for Examined Facilities as the NYISO's Class Year progresses. This individual will conduct research on a variety of topics relating to the siting, financing, and construction of various power projects and prepare, perform and analyze the results of scenarios.

Market Structures

This intern will assist in developing the Market Scan for NYISO Stakeholder Companies Strategic Plans and initiatives. individual will also assist with research and analysis for the development of NYISO 2021-2025 Strategic Plan and 2021 Business Plan, create a macro-environmental framework for strategic analysis, and develop a library of secondary research on key industry subject matter, including renewable energy technology, DER, energy efficiency, EV charging, blockchain, et. Al.

Resource Adequacy

The successful intern will perform sequential Monte Carlo evaluations to assess the reliability of the NYS Power grid, measure the reliability of the New York State power grid, and evaluate how renewable storage resources can contribute to the reliability of the New York State power system. Additionally, this individual will evaluate the reliability of the New York State power system under potential future conditions and research whether shifts in electricity consumption patterns require the NYISO to take a fresh look at reliability analysis.

Job Requirements:
Current enrollment in Data Analytics, Business Administration, Economics, Electrical Engineering, Energy Policy, or related major that encompasses relevant analytical abilities.

Strong curiosity, communication, problem solving, and teamwork skills desired.

Working knowledge of Matlab, Python, R, VB, C++ or similar tool preferred

Strong technical writing skills preferred.

The NYISO takes pride in recruiting, developing and retaining highly talented individuals. Our summer internship programs give young professionals the opportunity to gain a fundamental understanding of New York electricity markets, bulk electricity systems and how we plan for New York State's energy future.

The NYISO is an Equal Opportunity Employer and as such, does not discriminate in its hiring or employment practices.