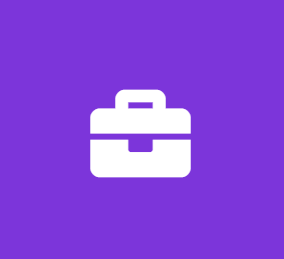 CBI CIMU Customer Service Intern
State of Colorado Job Opportunities
Customer Support Internship
Department Information
This position will be open until 12/27/19 5:00 pm OR until first 30 applications are received, whichever occurs first.
THIS POSITION IS OPEN TO CURRENT STATE OF COLORADO RESIDENTS ONLY
Our Mission - Engaged employees working together to safeguard lives and to provide diverse public safety services to local communities.
Our Vision - Creating safer and more resilient communities across Colorado.
Our Core Values – Unity, Honor, Service
Visit our website to learn more about the work we do to keep Colorado safe!
ABOUT THE DEPARTMENT
The Colorado Department of Public Safety (CDPS) consists of five Divisions: Colorado Bureau of Investigation (CBI), Colorado State Patrol (CSP), Division of Criminal Justice (DCJ), Division of Fire Prevention and Control (DFPC), and the Division of Homeland Security and Emergency Management (DHSEM). The Executive Director's Office (EDO) provides administrative and management services to the operating divisions of the department.

COLORADO BUREAU OF INVESTIGATION
The Colorado Bureau of Investigation (CBI) provides law enforcement services to local, state, and federal law enforcement and government agencies, including managing statewide criminal justice information, assisting with criminal investigations on request, conducting criminal and civil background checks, and operating an internationally-accredited forensic laboratory system. The units described below perform these functions:
Crime Information Management Unit - provides support services and ensures security regulations are met by users of Colorado criminal justice information to uphold and enforce the FBI standards, and operates an information system at an over 99 percent availability rate for local, state, and federal criminal justice agencies enabling them to exchange timely, accurate, and complete information.

Forensic Services - provides forensic investigative assistance to law enforcement agencies, including DNA casework, latent print analysis, firearm and toolmark analysis, drug chemistry analysis, crime scene evidence processing, serology analysis, trace evidence analysis, digital analysis, DNA database management, and toxicology analysis.

Office of Professional Standards - develops national accreditation standards for the CBI, standardizes policies and training, conducts review and investigates complaints and allegations of misconduct, and reports on CBI statistics and inspections.

Investigative Services - provides critical investigative assistance to law enforcement agencies on request for major crimes, gaming, complex fraud, fugitive sex offenders, cold case homicides, and missing persons investigations.

Morpho Biometrics Unit - serves as the state repository for criminal history information, including fingerprint data.

Instant Criminal Background Check Unit - serves as the state point of contact for background checks on firearms purchases and conducts concealed handgun permit background checks for sheriff's offices.
**********************************************************************************************
WHY JOIN US
Our employees are proud of their work and believe their work is important and valued by the public.

Our supervisors do a great job managing employees, providing clear expectations, treating employees with respect and providing timely feedback.

We value a high work-life balance.

CDPS is an equal opportunity employer. We welcome diversity of backgrounds and ideas.
In addition to rewarding meaningful work, we offer a competitive benefits package that includes:
Excellent work-life programs, training, and professional development opportunities;

Retirement benefits including PERA Defined Benefit Plan or PERA Defined Contribution Plan plus 401K and 457 plans;

Medical and dental options (for permanent employees and their dependents).

Short and optional long-term disability coverage

10 paid holidays per year plus vacation and sick leave.

Employee Assistance Program (C-SEAP) available in every region of the state.

Subsidized RTD FlexPass and free parking at most work locations.

Reduced college tuition (CSU Global, DeVry University, University of the Rockies)

CDPS Tuition Reimbursement Program.

Life insurance that includes legal resources and discounts.
For a complete review of the benefits we offer, please click on this link.
Description of Job
ABOUT THE WORK UNIT:
The Colorado Bureau of Investigation (CBI) is designed by the Federal Bureau of Investigation (FBI) Criminal Justice Information Services (CJIS) Division as the CJIS Systems Agency (CSA) for the State of Colorado. As a result, it is the responsibility of the Crime Information Management Unit (CIMU) to manage those business practices regarding numerous criminal justice computer systems, to include the Colorado Crime Information Center (CCIC) and the National Crime Information Center (NCIC) computer databases, for criminal justice agencies statewide. The CIMU is also responsible for overseeing the Colorado Sex Offender Registry (SOR) an the Uniform Crime Reporting (UCR) programs.
DUTIES:
After basic three-six month training, can be placed in the NCIC/CCIC, UCR or SOR units. Each of these units will require auditing/analyzing LEA usage of the system (possibly including specific marijuana inquires and dedicated auditing). Acquires the knowledge and skills needed to review and evaluate electronic, off line incident based, statistical test and live submissions data for errors, submissions quality, and acceptance submitted by Colorado law enforcement agencies. Maintains monthly and yearly law enforcement statistical reporting compliance logs. Acquires the knowledge and skills needed to monitor and advise Colorado law enforcement agencies in the processing of criminal justice information through the CCIC/NCIC/NLETS systems. Interprets and advises both in-state and out-of-state law enforcement agencies and investigators in the assessment and appropriate disposition of criminal activity, arrest, missing person and fugitive reports. Maintains NCIC technical and operational updates. Issues operator security numbers for access to the systems, including performing computerized criminal history background checks. Ensures wanted/missing person, sex offender registration, and stolen/lost property records entered in the CCIC/NCIC systems by Colorado criminal justice agencies are entered in a timely manner, and contain accurate and complete information. Provide customer service to Colorado criminal justice agencies as it relates to CCIC/NCIC, UCR and SOR. Maintains the integrity and security of the CCIC/NCIC/NLETS system through monitoring the use of the system by agencies. Assists in the preparation and instruction of statewide training classes for on-line and off-line submission of incident base reporting data for up to 70 students. Assists in the preparation and instruction of statewide CCIC Regional training classes for up to I 00 students.

WORK ENVIRONMENT
Shifts are within 7:00 am – 5:00 pm work hours, Monday-Friday
Majority of time is spent in the office
Up to 1-2 weeks of travel per year
Minimum Qualifications, Substitutions, Conditions of Employment & Appeal Rights
MINIMUM QUALIFICATIONS:

Associate's degree from an accredited institution in criminal justice, computer science, mathematics, statistics or in a field of study related to the work assignment.

SUBSTITUTIONS:
A minimum of one year experience using the National Crime Information Center (NCIC) and/or Colorado Crime Information Center (CCIC) databases; helpdesk experience; civilian or sworn experience in a criminal justice field; or policy compliance auditing.
CONDITIONS OF EMPLOYMENT:
Requires successful completion of a background investigation, polygraph and fingerprinting.
Possession of a valid Colorado Driver's license
PREFERRED QUALIFICATIONS-OUR BEST CANDIDATE:
Has experience in public speaking, preferably in a training context.
Has some familiarity with the CJIS Security Policy.
Has experience with the Colorado Crime Information Center (CCIC) database (or equivalent in another state) and NCIC.
Knowledge of federal and state statute.
Has prior experience evaluating compliance to state or federal statutes or regulations.
Has operational knowledge of Microsoft Suite programs and the Windows 10 operating system.
APPEAL RIGHTS:
If you receive notice that you have been eliminated from consideration for the position, you may protest the action by filing an appeal with the State Personnel Board/State Personnel Director within 10 days from the date you receive notice of the elimination.
Also, if you wish to challenge the selection and comparative analysis process, you may file an appeal with the State Personnel Board/State Personnel Director within 10 days from the receipt of notice or knowledge of the action you are challenging.
Refer to Chapters 4 and 8 of the State Personnel Board Rules and Personnel Director's Administrative Procedures, 4 CCR 801, for more information about the appeals process. The State Personnel Board Rules and Personnel Director's Administrative Procedures are available at www.colorado.gov/spb.
A standard appeal form is available at: www.colorado.gov/spb. If you appeal, your appeal must be submitted in writing on the official appeal form, signed by you or your representative, and received at the following address within 10 days of your receipt of notice or knowledge of the action: Colorado State Personnel Board/State Personnel Director, Attn: Appeals Processing, 1525 Sherman Street, 4th Floor, Denver, CO 80203. Fax: 303-866-5038. Phone: 303-866-3300. The ten-day deadline and these appeal procedures also apply to all charges of discrimination.

ADAAA ACCOMODATIONS:

Any person with a disability as defined by the ADA Amendments Act of 2008 (ADAAA) may be provided a reasonable accommodation upon request to enable the person to complete an employment assessment. To request an accommodation, please contact CDPS Human Resources at 303-239-4427 or [email protected] at least five business days before the assessment date to allow us to evaluate your request and prepare for the accommodation. You may be asked to provide additional information, including medical documentation, regarding functional limitations and type of accommodation needed. Please ensure that you have this information available well in advance of the assessment date.
Supplemental Information
COMPLETE APPLICATIONS MUST INCLUDE THE FOLLOWING:
Detailed Resume;
A Cover Letter.
PLEASE READ CAREFULLY - RECRUITMENT TIMELINE INFORMATION
Applications are considered complete and accurate at the time of submission. Therefore, additional information may not be solicited or accepted after your application has been received.
All applications that are received by the closing of this announcement will be reviewed against the Minimum Qualifications in this announcement. Candidates who meet the minimum qualifications proceed to the next step. Colorado Revised Statutes require that state employees are hired and promoted based on merit and fitness through a comparative analysis process.
If you are a military veteran you must submit a copy of your DD-214, Member 4 Copy, and VA disability letter if available/applicable at the time of application so we can determine if you are eligible for veteran's preference points. Military personnel who are stationed outside of Colorado may be eligible for this position by submitting the completed DD-2058 State of Legal Residence form.