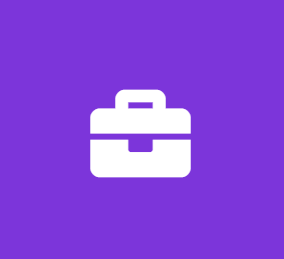 SUMMER INTERN, QUALITY CONTROL (QC) LAB
Thorne Research
Quality Assurance Internship
Quality Control Laboratory Intern
We are looking for top of market talent to help grow and innovate our company as a summer intern. If you are someone who embraces challenge, fosters innovation, and desires to make a difference in the world, then let's talk.
At Thorne we make products that matter - ones that make people's lives better. Each day begins with a mission to help others discover and achieve their best health. We count on our team members to challenge and push the boundaries to make that happen. As a Quality Control Lab Summer Intern, you'll be joining a team of more than 350 passionate individuals committed to our cause of providing superior health solutions.
A day in the life of a Quality Control Laboratory Intern at Thorne requires:
Assisting Quality Control Analysts and Lab Technicians, Quality Control Data Analysts, and Quality Control Micro Analysts, as directed.
Performing Quality Control related activities as assigned by the Director, Quality Control.
Working under general supervision using qualitative and quantitative techniques.
Following laboratory procedures; attention to detail is essential.
Following microbiology safety guidelines to prevent contamination and to ensure proper bio hazard waste
Relying on instruction and pre-established guidelines to perform the functions of assigned tasks.
Completing and maintaining all required documentation for procedures, recording work, and results.
Learning and applying knowledge of relevant laboratory techniques.
Demonstrating the ability to reproduce results accurately and consistently.
Preparing solutions, samples, and reagents.
Offer is contingent upon successful completion of a pre-employment physical, drug screen and background check.
What You Need:
High school diploma & B.S. degree in chemistry or science-related field with a minimum of 12 hours credit in college chemistry or in-process work toward the degree is required.
A little bit more about us.
We are committed to providing personalized health solutions, cutting-edge home health test technology, and superior supplements. To do that, Thorne owns every step of its business, from R&D to product delivery and customer service. Currently, we are:
The only company with exclusive partnerships with the Mayo Clinic and U.S. Olympic teams.
The #1 prescribed practitioner brand to 30 to 40-year-olds.
The #2 most dispensed supplement brand.
The fastest growing supplement company with sales on Amazon; the #1 practitioner brand; with an average ranking of 4.42 of 5 stars.
If you want to make a difference in the lives of others consider becoming part of the Thorne team.
THORNE IS AN EQUAL OPPORTUNITY EMPLOYER
Education
Required
Some college or better
High School or better