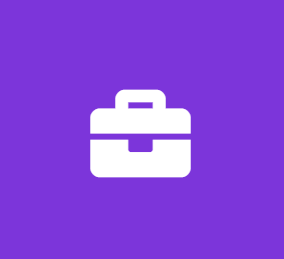 Software Engineer Intern - Ads, Demand Side Platform
Oath Inc
Software Engineer Internship
It takes powerful technology to connect our brands and partners with an audience of 1 billion. Nearly half of Verizon Media employees are building the code and platforms that help us achieve that. Whether you're looking to write mobile app code, engineer the servers behind our massive ad tech stacks, or develop algorithms to help us process 4 trillion data points a day, what you do here will have a huge impact on our business—and the world. Want in? As Verizon's media unit, our brands like Yahoo, TechCrunch and HuffPost help people stay informed and entertained, communicate and transact, while creating new ways for advertisers and partners to connect. With technologies like XR, AI, machine-learning, and 5G, we're transforming media for tomorrow, too. We're creators and coders, dreamers and doers creating what's next in content, advertising and technology.
This job requires strong software engineering fundamentals with an experience of having worked on a collaborative Project.
Ability to execute tasks with high quality, in a timely fashion, under the guidance of Senior engineers.
Ability to learn and deliver a tangible functionality in a span of few months.
Positive attitude and characteristics of a good team player.
Prior experience with Java, Spring, REST-ful APIs would be a huge advantage.
Verizon Media is proud to be an equal opportunity workplace. All qualified applicants will receive consideration for employment without regard to, and will not be discriminated against based on age, race, gender, color, religion, national origin, sexual orientation, gender identity, veteran status, disability or any other protected category. Verizon Media is dedicated to providing an accessible environment for all candidates during the application process and for employees during their employment. If you need accessibility assistance and/or a reasonable accommodation due to a disability, please submit a request via the Accommodation Request Form ( https://www.verizonmedia.com/careers/contact-us.html ) or call 408-336-1409. Requests and calls received for non-disability related issues, such as following up on an application, will not receive a response.
Currently work for Verizon Media? Please apply on our internal career site.