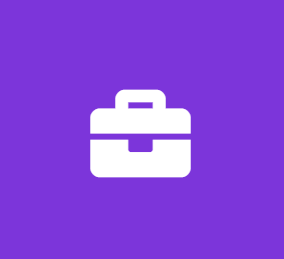 Security Engineers (Entry-Level & Experienced)
B&M Consulting Group
Software Engineer Full Time
B&M is hiring Security Engineers (entry-level and experienced) based in Alexandria, VA to assist with installation, configuration, integration, operations and maintenance of security systems and applications. The candidates who fills the position will work in a team environment with a highly experienced Team Lead and Project Manager.

Responsibilities:

Engineering, implementing and monitoring security measures for the protection of computer systems, networks, and information
Identifying and defining system security requirements
Designing computer security architecture and developing detailed cyber security designs
Qualifications:
Bachelor or Master of Science in Cybersecurity Engineering with GPA > 3.5
Strong working knowledge of various software languages
Familiarity with anti-virus software, intrusion detection, firewalls and content filtering
Familiarity with cloud development, implementation, and maintenance
Familiarity designing secure networks, systems and application architectures
Familiarity with disaster recovery, computer forensic tools, technologie and methods
Knowledge of risk assessment tools, technologies and methods
Ability to communicate network security issues to peers and management in writing and verbally
Ability to read and use results of mobile code, malicious code, and anti-virus software



Tools:
Familiarity with the following tools is preferred, but not required: Splunk, Tripwire, WebInspect, SolarWinds, BigFix, Tenable Nessus, FireMon, Cisco (FirePOWER, ISE, WSA, Cloudlock, Stealthwatch, AMP for Endpoints).

Citizenship Requirements:

U.S. Citizens only. Applicants selected will be subject to a government security investigation and must be able to pass a Federal background check for a public trust clearance.

To Apply:

Please send your detailed resume that includes a summary of your qualifications and your GPA to [email protected].