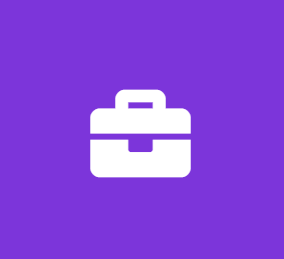 SCM/Data Engineer Intern (Summer 2020)
Panasonic Corporation of North America
Data Science Internship
Panasonic – SCM/Data Engineer Intern (Summer 2020)

Every moment of every day, people all over the world turn to Panasonic to make their lives simpler, more enjoyable, more productive and more secure. Since our founding almost a century ago, we've been committed to improving peoples' lives and making the world a better place–one customer, one business, one innovative leap at a time. Come join our journey.

Click here to learn more about how Panasonic is creating a better life, a better world.

Watch this video to see how our employees are shaping the technologies that move us.
What You'll Get to Do:
You will have the chance to create an impact by driving process improvement initiatives and reducing supply chain cost. The candidate will work on projects with team members on various aspects of supply chain analytics to develop innovative supply chain solutions, establish processes for data collection & governance, and design end to end BI / analytics solutions.
Automating current business processes and creating report and dashboards for management. Implement data modelling concepts using Python/Power BI and also use Predictive Analytics to project business growth surrounding certain KPIs.
Assist in the analysis and development of supply chain metrics and business KPI's. Support SCM Planner by assisting with issuance of purchase orders, verifying delivery dates, monitoring stock levels, & recommend reorder points.
Support Supply Planners in collecting, analyzing, & presenting data to drive key decisions for key accounts i.e.: Lowe's, Amazon, & Home Depot. Maintain 3rd party supplier relations and plan future purchases per guidelines.
Will shadow Operations Manager and learn the S&OP cycle (Sales and Operations)
S&OP Activities will cover:
Sales Forecasting - Gather sales forecasts & review historical sales
Demand Planning – Validate & reconcile forecasts & understand the sources of demand
Supply Planning - Work with overseas factories and suppliers to plan purchases
Pre SO&P Review Plan - Sync supply & demand plans & assist in creating the final plan for management approval
Assist in the implementation & rollout of a new forecasting platform for the division


What You'll Bring:
Education & Experience:
Must have MS or pursuing a degree in business intelligence or data analytics
Must be proficient in Microsoft Office software with an emphasis on Excel
Experience in using a data analytics and visualization platforms (ie: Python) preferred.
Experience is using data mining tools and techniques for quantitative and predictive analytics preferred.
Competencies:
Detailed oriented & thorough
Excellent planning and time management skills
Ability to prioritize work accordingly
Self-motivator who will require minimal supervision
Communications:
Communicates with all levels of organization including executive management as well as customers and suppliers. Requires professional communications.

What We Offer:
Competitive compensation package
Comprehensive benefits
401K
Pet Insurance
Paid Parental Care Leave
Employee Referral Program
Educational Assistance
Flexible Work Program
Volunteer time Off
Casual Dress Code
Total Well Being Program
Panasonic is proud to be an Equal Opportunity/Affirmative Action employer. All qualified applicants will receive consideration for employment without regard to race, color, religion, gender identity, sex, sexual orientation, national origin, disability status, protected veteran status, and any other characteristic protected by law or company policy. All qualified individuals are required to perform the essential functions of the job with or without reasonable accommodation. Pre-employment drug testing is required for safety sensitive positions or as may otherwise be required by contract or law. Due to the high volume of responses, we will only be able to respond to candidates of interest. All candidates must have valid authorization to work in the U.S. Thank you for your interest in Panasonic Corporation of North America.