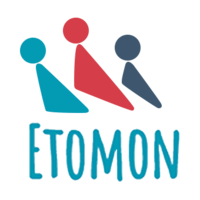 Graphic Designer Intern
Etomon
Design Internship
Job Description
What we do matters!
At Etomon, we believe that everyone can become a genius as long as they have access to quality education and learning experience. This belief has driven our education-technology startup to provide users with a wide array of accessible and unique educational opportunities. Ultimately, Etomonwants to extend those opportunities to individuals around the globe.
Our platform will allow students to access and engage with instructors from all around the world. When you join us, we will be near the end of the development phase. This is a great opportunity to get hands-on experience with a new and exciting project. The intern will join our team and will design various pages for our website. The ideal candidate should be a self-starter who is passionate about design, able to accept constructive feedback, and able to grow and develop from said feedback.
At Etomon, we value teamwork, innovation, growth, and we do not fear failure. If your value matches with ours, apply today and join the Etomonteam!
Responsibilities
Design drafts for pages and rework them after receiving feedback
Submit final designs to front end developers
Work with the design team to generate new ideas for assigned pages
Consult with software developers to ensure designs can be implemented
Research and evaluate designs from other successful websites
Attend staff meetings and share your designs with the team to generate feedback
Qualifications:
Knowledge of programs like Flash, Photoshop, Dreamweaver, etc. (You can use whichever you prefer)
Creativity, problem-solving, passion and attention to detail are important aspects of this profession.
Effective verbal and written communication skills and the ability to interact professionally with a diverse group of users and support staff
Attention to detail and strong ability to learn new skills
Able to commute to Manhattan
Job Type: 3- 6month intensive training internships for College/University credit
Job Type: Internship
Job Type: Internship
Education:
Working Days:
Monday (Preferred)
Tuesday (Preferred)
Wednesday (Preferred)
Thursday (Preferred)
Additional Compensation:
Internship Compensation: