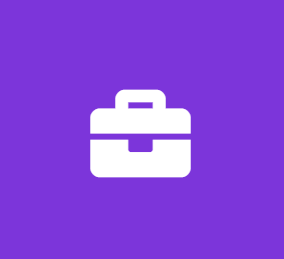 Jr. Front-End Software Engineer, AWS Elastic Load Balancing
Amazon.com Services, Inc.
Software Engineer Full Time
Experience developing rich applications with HTML, CSS, JS
1+ years of professional front-end web software development with HTML, CSS, Javascript (OOPs and ES6), and general Web 2.0 techniques
Bachelor's degree in Computer Science or other technical field, or commensurate professional experience.
Understanding of CS fundamentals including data structures, algorithms and complexity analysis
Familiarity with object oriented analysis and design patterns (OOA/OOD)
Able to provide examples or portfolio of best-in-class front-end development work.
Experience working closely with designers in a collaborative development environment.
Ability to thrive in fast-paced, dynamic environment
Do you want to help create a product that is used by millions of people every day and changes the way developers architect and build solutions? Are you passionate about helping other entrepreneurs as well as "intrapreneurs" at innovative corporations take new ideas to market? Do you believe that complex tasks can be achieved in an innovative way?
Amazon Web Service's Elastic Compute Cloud (EC2) enables this with pay-as-you-go pricing and no up-front costs that our customers would otherwise have to go hunt for budget to fund. The Elastic Load Balancing (ELB) service is an essential piece of this puzzle, offering massively scalable and performant load balancing technology on demand.
Why should you join the Elastic Load Balancing team? Here are just a few reasons:
We ship software frequently, get fast feedback from real customers around the globe, and see the results of our work come to fruition.
You will face challenging technical problems that require innovative solutions.
You will have the opportunity to take projects from just an idea, to scoping requirements, all the way through to the actual public launch.
You will be able to make load balancer configuration, maintenance and visibility as easy, intuitive and time efficient as possible for our customers.
You will get direct feedback from customers.
You will work alongside your design team to implement the best possible UX for your customers
Role Responsibilities:
Design and Implement Customer Experience: The Elastic Load Balancing customer experience is exposed via our web management console, our command line tools and the service API. You will improve usability, and design and implement new customer facing features.
Test, test, test: Our engineers don't just write code, they also test the heck out of it. You will write unit tests, integration tests and regression tests and find ways to automate them in order to drive quality and prevent regressions.
Troubleshoot and fix operational problems: You will work with systems engineers to troubleshoot operational problems and fix them. You will also have the opportunity to automate troubleshooting procedures, write tools and, when the issues concern specific customers, talk to customers and understand their space better.
Influence product direction: You will propose ideas for the future of the space and get to shape the roadmap.
Hire and mentor others: You will interview people for the team and mentor other engineers. You will also be able to find a mentor from any space in Amazon in order to help you grow in your career.
If this sounds great then we'd love to have you on board. AWS is changing the world, and this is a great opportunity to be a part of this exciting business.
Proven track record of taking ownership and successfully delivering results
Experience with Object Oriented JavaScript Frameworks (React, Angular JS, Ember JS, Dojo, etc.)
Experience with service-oriented architecture and web application/services development
Familiarity with scripting languages (e.g. PHP, Ruby, Perl)
Experience with TypeScript/Babel
Experience with XML Web Services, Perl/CGI, MySQL, Oracle and Linux/Unix
Understanding of web services technologies such as SOAP, HTTP, WSDL, XSD, and REST
Experience with GWT
Experience working in a UNIX/Linux environment is preferred
Experience with modern web tooling (e.g. Gulp and Webpack)
Passion for performance debugging and benchmarking
Ability to clearly and concisely communicate with technical and non-technical stakeholders across all levels of the organization