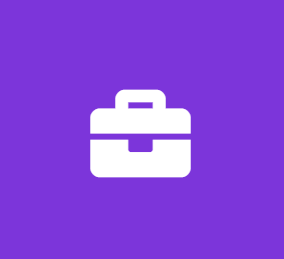 Entry level Cybersecurity Analyst
Kieri Solutions LLC
Analyst Full Time
Entry Level Cybersecurity Analyst (Full-Time, 1099)
General Summary
This position has unlimited potential to grow as you grow. Work directly with the owner to analyze networks for cybersecurity problems, develop a plan to resolve, and implement that plan.
The position will have opportunities to work on cloud, network, and security related projects for a variety of clients. Candidates must be able learn quickly to support a fast-paced environment.
The Company: Kieri Solutions LLC is a cybersecurity startup with a variety of clients and projects in both the private and public sectors. We focus on Resilient IT – designing networks that can handle natural disasters, hardware failures, and cyber criminals.
www.kieri.com
To be qualified you must be a US Citizen and have a clean background check, credit record.
Responsibilities
Primary Responsibilities:
Using system administration and networking technologies, design and develop custom cloud infrastructure for clients
Write cybersecurity policies and procedures
Create configuration inventories and collect network baselines
Perform network assessments, vulnerability scans, and write reports of findings
Maintain network and security equipment and services
Install new servers/workstations/other devices and connect to the network
Troubleshoot issues with networks, security, hardware, operating systems, and applications from end to end
Additional Responsibilities:
Travel to client sites in local area (within 30 miles)
Other duties as assigned
Qualifications:
Experience: In-progress or completed bachelor's degree in Cybersecurity, Computer Science, or Information Technology is highly preferred. 2+ years performing computer support can be substituted for a degree.
Must have excellent troubleshooting skills with the ability to analyze and isolate network and system specific issues to identify and resolve the root cause.
Excellent oral and written communication - please provide writing samples!
Professional demeanor
Technical certifications a big plus.
Job Type: Full-time
Salary: $18.00 to $26.00 /hour
Education:
High school or equivalent (Required)
Location:
Work Location:
Benefits:
Flexible schedule
Professional development assistance
This Job Is Ideal for Someone Who Is:
Adaptable/flexible -- enjoys doing work that requires frequent shifts in direction
Autonomous/Independent -- enjoys working with little direction
Innovative -- prefers working in unconventional ways or on tasks that require creativity
Schedule::