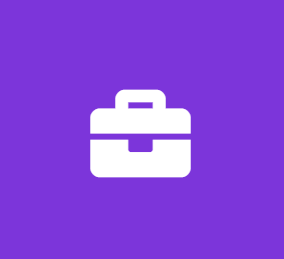 Undergraduate I (Sophomore/Junior) CS - Consolidated Afloat Networks and Enterprise Services Support (55-9002)
SDSU Research Foundation
Customer Support Full Time
Overview
This position is open until filled.
This Statement of Work covers the need for the services of college students to provide technical and analytical support in the field of computer science (focus on network management and network security) and electrical engineering (focus on systems engineering and compute infrastructure) for the Consolidated Afloat Networks and Enterprise Services (CANES) Project. The purpose of this project is to maintain, monitor and improve CANES in order to guarantee its effectiveness and robustness once deployed.
CANES, the Navy's next generation tactical afloat network, represents a new business model for delivering capability to the fleet. Formally known as Consolidated Afloat Networks and Enterprise Services, CANES consolidates five legacy networks into one, which enhances operational effectiveness and provides better quality of life for deployed sailors.
Responsibilities
The student shall assist the work sponsor in:
Reviewing, analyzing and documenting specific operational procedures for existing solutions, and performing feasibility studies for new solutions.
Designing, exercising and testing network models using vitalization.
Designing, developing, testing and documenting networking modeling and architecture.
Collecting test data and criteria to analyze, score, and evaluate.
Performing data conversion and coding, and data analysis and data reduction.
Writing, testing and documenting code.
Installing and integrating software applications and hardware components.
Resolving workstation hardware and software challenges.
Qualifications
Must have course work in the discipline requested on the task order Statement of Work. The student must have understanding of the discipline and theories, but can be without experience. This level is expected to need training and supervision.

MINIMUM QUALIFICATIONS:
Computer Science major (Sophomore or Junior)

REQUIRED COURSE WORK:


Cisco network equipment, ISE.
EMC networking software.
Cloud-based processing.Systems engineering.



DESIRED QUALIFICATIONS:
Basic knowledge of IP networks and information security.
Basic knowledge of compute infrastructure and server capabilities
Familiarity with networking technologies.
Shell scripting in windows PowerShell. PowerCLI is a plus.
Proficiency with Microsoft Office Suite.
Data processing, and data base implementation is a plus.
VMWare modules.
Network management and network monitoring.
Hardware environmental analysis.

This position will require the employee to obtain and maintain a DoD SECRET security clearance
Due to the regulations established by the Department of Defense, only US Citizens may qualify
This is a student position and is limited to working 20 hours per week
This position will remain open until filled
San Diego State University Research Foundation is an EEO/AA/Disability/Vets Employer