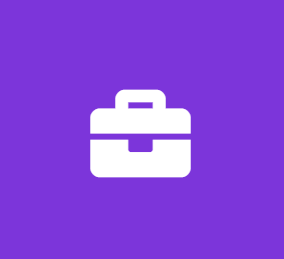 QA Test Engineering Intern
Ideal Industries, Inc.
Quality Assurance Internship
Overview
Summer 2020 Internship!
Who is Cree Lighting?
Cree Lighting is an LED lighting pioneer known for being first – first to bring LED lighting to the masses, first to deliver no compromise white light, and first to offer a sensor-integrated intelligent lighting platform with the push of a button. Our innovative LED solutions are designed for indoor, outdoor and intelligent lighting applications. Our cutting-edge technology delivers reliable performance and value beyond light for office and industrial buildings, schools and universities, municipalities, automotive dealerships, healthcare facilities, and more.

The Cree Lighting team is committed to transforming the way people experience light through innovative technology and future-ready intelligence platforms that help make buildings more efficient and businesses more profitable. Join our team to be at the forefront of a dynamic industry positioned at the center of the commercial IoT revolution.

Internship Summary
The Cree Lighting Software and QA Engineering department is seeking a Software QA & Test Engineering Intern to join our QA team.
As a QA & Test Engineering Intern, you will set up rigorous methods to investigate root causes of system problems and assist our engineers and developers to debug and validate solutions. You will also set up QA procedures to verify new software before release. As a QA team member, you will be responsible for the planning, creation, and execution of testing activities - to include both manual and automated testing.
Responsibilities
Test products in an agile / lean product environment. Identify, track, and document software bugs and defects; Perform regression testing on updates and bug fixes for Automatic Daylight Harvesting, Occupancy Based Control, Scheduling Based Control, User Control
Actively contribute to designing, building, executing and maintaining automated test suites.
Interfacing with Project Managers, QA, and Software development teams
Quality and functionality evaluation of pre-release and released software
Documentation of test plans
Design and execution of manual and automation test plans
Generate historical analysis of test results
Use of automated test tools to create automated tests
Help expand the QA/Automation presence
Required Qualifications
Enrollment in an accredited collegiate program
Maintains a 3.0 GPA or above
Self-starter who is eager to provide innovative and new ideas
Experience working in a collaborative team environment
Be familiar with basic software and server architectural concepts
Preferred Qualifications
Experience with Python and/or C programming languages