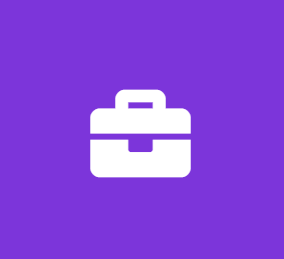 Freelance | Junior | Entry level | Web Designer/Developer
Fulkrum
Software Engineer Full Time
https://fulkrum.studio/
We are a versatile creative studio of thinkers, strategists, designers, developers, artists, and writers.
We are currently seeking a Junior / Entry Level Web Designer / Developer. To assist in the development of websites.
NO DEGREE OR FORMAL EXPERIENCE REQUIRED
We do not care how you gained your skills only that you have them
A generally easy-going attitude is appreciated.
What you will be doing :
Assisting in building websites using primarily WordPress as a platform.
Problem-solving design implementation on websites using a variety of tools
Using git to contribute to projects
Using your HTML/CSS skills to get everything as pixel-perfect as possible
Using FTP tools
Using design tools to assist in the creation of assets for sites
Updating existing websites with new content, assisting in the development and implementation of new features.
Candidates should :
Be able to build and deploy a static site with a responsive design built using only HTML / CSS they wrote themselves
Have a really good understanding of CSS and HTML
Have at least some experience with javascript this can be limited to simple DOM manipulation.
Have some experience with a CSS preprocessor such as less / sass.
Have an understanding of the basic functions used in illustrator/photoshop ( InDesign a plus )
Have a basic knowledge of how to use a WordPress site
Have an eye for graphic design.
Some nice to have skills that if you don't have, you will likely gain.
Experience editing WordPress themes via CSS / PHP / HTML
Experience scratch building WordPress themes
Candidates should submit their Qualifications via indeed with a link to a Site / Sites they have built or a personal portfolio for consideration. As stated before formal experience and a degree are not required for this position we only want to see that the candidate can perform the required tasks and has a desire to work in the web design/development field. Please see our website for samples of the kinds of work you could be involved in.
We are a very design heavy shop so if you don't enjoy making the pretty parts of websites and are looking for a pure web development position you should probably look elsewhere.
Job Type: Contract
Salary: $15.00 to $20.00 /hour
Location:
Auburn Hills, MI 48326 (Required)
Application Question:
Please provide a Link or Links to previous projects you worked on or a portfolio displaying them. Please include a live version of at least one site if you are only supplying images otherwise.
Contract Length:
Full Time Opportunity:
Work Location:
Benefits: