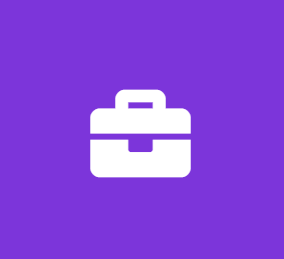 Amazon Operations: IT Support Engineer Intern 2020
Amazon.com Services, Inc.
Customer Support Internship
Currently working towards a bachelor's degree with an expected conferral date between December 2020 and August 2021
About OpsTech IT
Operations is at the heart of Amazon's business. We are known for our speed, accuracy, and exceptional service. Our buildings deliver tens of thousands of products to hundreds of countries worldwide, every day. OpsTech IT provides nonstop global IT support to Amazon Operations as a vital piece to the puzzle. We are looking for self-motivated individuals to take on new challenges and motivate teams in fostering solutions to the hurdles we face. Together, we take ownership for what we do — whether supporting IT infrastructure, developing new technology in-house, launching a new Amazon Operations facility, or delighting our customers by delivering packages directly to them.
About The Role
This role is a 10-week entry-level internship starting in the summer of 2020.
As an IT Support Engineer I, you will use your knowledge and specialized skills to implement technical solutions and provide high quality support for computer hardware, operating systems, or enterprise application software. You are able to determine when it is appropriate to deviate from a standard practice to accomplish the desired result. You can troubleshoot and solve straightforward problems that do not have defined SOPs.
Key Responsibilities:
Network engineering and troubleshooting, data cabling and systems administration in a variety of software and hardware environments.
Ensure infrastructure networking and computing systems remain available during production hours.
Interact with management and staff to provide analytical and technical assistance for continuous improvement of IT solutions.
Manage local technical projects.
Maintain or create policies, procedures, and processes.
Identify root-causes of operational issues and process inefficiencies.
Move up to 49lbs as well as stand and walk during shifts lasting up to 12 hours at a time with or without reasonable accommodation
Program Quick Facts & Locations:
The position will be located in a Fulfillment Center, Sort Center, Delivery Station, or other operations
Term: 10 weeks during the summer of 2020
Benefits: Competitive Salary, Relocation and Housing Assistance
Locations are nationwide
The position is not a corporate position based out of Seattle, WA
Please note, visa sponsorship is not available for this position
A driver's license is strongly recommended due to the remote nature of many internship location.
Working towards a bachelor's degree in Computer science or IT related field.
Microsoft MCSE, MCITP Systems Administrator (Active Directory)
Cisco CCENT certification
Data center infrastructure and facilities experience
Ability to explain complex IT concepts in simple terms
Ability to manage high priority projects
Excellent written and verbal communication skills
Proven ability to work successfully with limited supervision
Amazon is an Equal Opportunity Employer – Minority / Women / Disability / Veteran / Gender Identity / Sexual Orientation / Age.