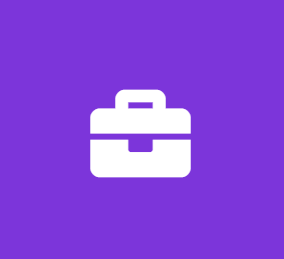 Cyber Security Intern
Minnesota Judicial Branch
Software Engineer Internship
The Minnesota Judicial Branch (MJB) is pleased to announce two openings for a Cyber Security Judicial Intern Professional; one will be located in Duluth Minnesota working with the security operations center and the other will be located in St. Paul working with the risk management program. This summer internship program is designated to give qualified interns meaningful hands on experience working in multiple areas of a Cyber Security Program with a seasoned cyber security team. This is a flexible internship program that offers interesting challenges, valuable experience, and an opportunity to experience working for state government.

This full-time position is classified as a Judicial Intern Professional and the internship is expected to run approximately May, 2020 through August, 2020. The Cyber Security Intern will work normal business hours, Monday-Friday. This work will be conducted in an office setting at either the Minnesota Judicial Center, in St. Paul, Minnesota or the 6th Judicial District Administration Office, in Duluth, Minnesota.. The Minnesota Judicial Branch offers a comprehensive benefits package. To learn more about benefits, click here.

Example of Duties
The following are examples of major job duties expected for this position to perform:
Learn, understand and apply security policies, standards and processes to ensure the confidentiality, integrity and availability of MJB information systems, networks and data.
Participate in active situations to gain substantial experience in a specialized domain within information security, such as identity and access management, responding to cyber security incidents, engineering cyber security systems, cyber security risk management and third party risk management.
Under direct supervision, assists with on-going efforts/daily tasks on the Vulnerability Management team (Duluth Intern):

Manage repositories, scan zones, and asset groups.
Maintain dashboards.
Update SharePoint Vulnerability management dashboard.
Produce and review vulnerability reports.
Assist users with scan configurations.

Under direct supervision, assists with on-going efforts/daily tasks on the Risk Management team (St. Paul Intern):

Participate in risk assessments both internally and externally.
Score and update risk assessments to determine risk to the organization.
Work with the risk management tool for 3rd party risk.
Participate in the finalization of the risk management plan.

Assist with the implementation, configuration and deployment of a variety cyber security processes and tools.
Review, research and answer service desk tickets.
Typical Qualifications
Any combination of education, training, and work experience which indicates possession of the knowledge, skills, and abilities listed below will be considered. An example of an acceptable qualification is:

Minimum Qualifications:
Current college student working towards a degree in Cyber Security, Computer Science or a recipient of CyberCorps Scholarship for Service grant.
Understanding of cybersecurity / information security policy and guidance including CIJS, NIST.
Letter of recommendation
Strong knowledge of information security fundamentals and current security threats, techniques, and landscape including risk management.
Knowledge, Skills, and Abilities:
Excellent analytical and problem solving skills and the ability to deal with complex concepts and tasks.
Excellent research skills.
Ability to communicate effectively both orally and in writing with a wide range of technical and business partners regarding complex network and technology and to translate that into terms understandable to non-technical employees.
Ability to quickly learn and understand a host of cyber security tools and processes.
Strong interpersonal skills with emphasis on customer service, conflict management, and teamwork.
Strong ability to change directions quickly and effectively prioritize tasks.
Ability to plan, organize, and performs work within deadlines with minimal supervision.
Ability to absorb new concepts and adapt quickly to change.
Preferred Qualifications:
Working knowledge of cyber security tools such as; Splunk, Tenable, Cisco Umbrella, ProcessBolt.
Ability to script and run processes for cyber security tools.
Supplemental Information
The Minnesota Judicial Branch (MJB) is committed to providing fair and equal access to justice. If you share this same commitment, desire a meaningful career serving the public, and want the opportunity to make a difference for your community, consider a career with us. We celebrate and are committed to the principles of diversity and inclusion, and actively seek and encourage applications from persons with diverse backgrounds and characteristics. Minnesota Judicial Branch employees consistently express pride in their public service and in the quality of programs and services provided to customers, as well as appreciation for the teamwork and collaboration that is promoted within the MJB.

SALARY RANGE: $14.16 - $19.10/hour ($29,566 - $39,881 annually)

TO APPLY: Visit www.mncourts.gov. Complete and submit your online application with required resume, cover letter, and at least one letter of recommendation attached by December 22, 2019 at 11:59pm. Employment offers may be rescinded if the required criminal background check identifies job related convictions.

It is the policy of the Minnesota Judicial Branch that all decisions regarding employment are made without discrimination on the basis of disability. Please let us know if you need a reasonable accommodation for a disability to participate in the employee selection process by contacting HR, [email protected]

Minnesota Judicial Branch
Human Resources, Rm. G-08
25 Rev. Dr. Martin Luther King Jr. Blvd
St. Paul, MN 55155
The Minnesota Judicial Branch is an Equal Opportunity Employer. It is the policy of the Minnesota Judicial Branch that all decisions regarding recruitment, hiring, promotions, and other terms and conditions of employment be made without discrimination on the grounds of race, color, creed, religion, national origin, gender, marital status, status with regard to public assistance, membership or activity in a local human rights commission, disability, sexual orientation, or age. We value and encourage applicants from diverse backgrounds.