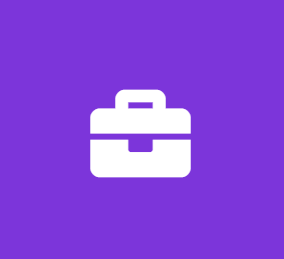 Construction Management Field Operations Support Summer Intern
Rose Companies Employer LLC
Customer Support Internship
Rose Companies is one of the country's leading developers and investors in sustainable, affordable, and mixed- income multifamily real estate. The company's mission is to strengthen communities of opportunity by developing innovative real estate solutions that build value, enhance resilience, and cultivate well-being.
In 2017, Rose was the top acquirer of affordable housing in the country, and with more than 15,000 units owned, it is the 10th largest owner.
Since its founding in 1989, the firm has been recognized for design excellence and for creating successful models that enhance the ability of our residents, and the communities they live in, to thrive. The firm's innovative work has modeled widely duplicated solutions and won awards from a wide range of notable organizations, including the Urban Land Institute, the National Trust for Historic Preservation, the American Planning Association, the American Institute of Architects, and many others.
The Construction Management team is responsible for overseeing construction and design on all projects within the Rose Companies portfolio. Our portfolio is comprised of sustainable, affordable, and mixed- income multifamily real estate. The team works in collaboration with Development, Asset Management, and Investments and Acquisitions.
As part of this endeavor, we are seeking an Construction Management Field Operations Support Summer Intern who will represent the financial goals and social and environmental mission of Rose Companies in assisting with the following functions:
Aid Project Managers with onsite representation and required follow up.
Punchlist and other task follow up related to onsite work as we prepare for the opening of one of our projects.
Education, Work Experience and Skills
The ideal candidate should currently be enrolled in an undergraduate or master's program, demonstrate strong leadership and entrepreneurial skills, and be able to work in a fast-paced, team-oriented environment. Candidates should have strong organizational, analytical, verbal and written communication skills.
Education or experience in the disciplines of construction management and design and/or engineering is required and may include one or more of the following: construction management and design, real estate development, or real estate portfolio management. Experience from top-tier construction consulting firms will also be considered.
Rose Companies is committed in policy and practice to providing equal employment opportunities for all applicants and employees, based upon their training, experience, and overall qualifications. Consistent with this commitment, discrimination against an applicant or employee based upon the individual's race, color, creed, religion, sex, gender, age, national origin, ancestry, citizenship status, marital or familial status, sexual orientation, gender identity, gender expression, disability, military status, protected veteran status, genetic information, or any other condition or characteristic protected by law is strictly prohibited.
Education
Required
Bachelors or better in Engineering or related field
Preferred
Bachelors or better in Construction Management Services or related field
Masters or better in Engineering or related field
Masters or better in Construction Engineering or related field
Masters or better in Construction Management Services or related field
Skills
Required
Organizing
Project Management
Supervising
Prioritizing
Presentation Creation
Managing Performance
Gathering Data
Detail Oriented