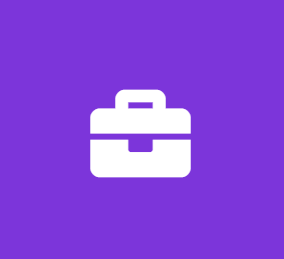 Internship for Humanitarian Field Support Section, Office of Emergency Programmes (EMOPS), New York, USA
UNICEF
Customer Support Internship
UNICEF works in some of the world's toughest places, to reach the world's most disadvantaged children. To save their lives. To defend their rights. To help them fulfill their potential.
Across 190 countries and territories, we work for every child, everywhere, every day, to build a better world for everyone.
And we never give up.
For every child, a future.
Under the close supervision of the chief of the Humanitarian Field Support Section (HFSS) in the Office of Emergency Programmes (EMOPS), the incumbent will work with the geographic desks in HFSS to support UNICEF's humanitarian response across the regions. In addition to working with the HFSS team, the intern will also work with HQ inter-divisional focal points, inter-agency partners, regional emergency staff and other field colleagues.
How can you make a difference?
Duties may include but are not limited to:
Monitoring closely the political and humanitarian developments in assigned countries and providing inputs to HFSS desks for timely, analytical and forward-looking assessments.
Analyzing and reviewing emergency preparedness in a defined allocation of countries, supporting UNICEF responses in complex emergencies and natural disasters.
Attending and providing readouts from inter-agency meetings on specific countries / thematic issues as well as from Security Council sessions.
Review of working papers and reports (including UNICEF situation reports) for accuracy and clarity.
Supporting HFSS desks in preparing for meetings with the Office of the Executive Director, Emergency Director etc.
Performing other duties as might be assigned by staff concerned and/or by the Chief of Section.
To qualify as an advocate for every child you must:
Be enrolled in an undergraduate, graduate or Ph.D. degree programme or have graduated within the past two years.
Have excellent academic performance as demonstrated by recent university or institution records.
Have no immediate relatives (e.g. father, mother, brother, sister) working in any UNICEF office; and
Have no other relatives in the line of authority to which you would be reporting.
Fluency in English is required. Knowledge of another official UN language (Arabic, Chinese, French, Russian or Spanish) or a local language is an asset.
Additional consideration will be given to any past professional experience.
For every Child, you demonstrate…
UNICEF's core values of Commitment, Diversity and Integrity and core competencies in Communication, Working with People and Drive for Results.
View our competency framework at
http://www.unicef.org/about/employ/files/UNICEF_Competencies.pdf
UNICEF is committed to diversity and inclusion within its workforce, and encourages all candidates, irrespective of gender, nationality, religious and ethnic backgrounds, including persons living with disabilities, to apply to become a part of the organization.
UNICEF has a zero-tolerance policy on conduct that is incompatible with the aims and objectives of the United Nations and UNICEF, including sexual exploitation and abuse, sexual harassment, abuse of authority and discrimination. UNICEF also adheres to strict child safeguarding principles. All selected candidates will, therefore, undergo rigorous reference and background checks, and will be expected to adhere to these standards and principles.
Remarks:
The internship is for 3 months (with possibility of extension), with a targeted start date of Mid-January 2020.
Potential candidates will be contacted by the hiring manager directly for further consideration.
Stipend for this internship is 1,500 USD per month (full time)/750 USD (part time).
Opening Date Fri Dec 13 2019 08:00:00 GMT-0600 (Central Standard Time) Eastern Standard Time
Closing Date Sat Jan 25 2020 22:55:00 GMT-0600 (Central Standard Time)