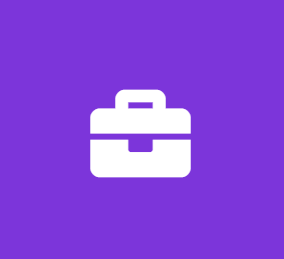 Summer Internship - Engineering Assistant
NC Department of Transportation
Customer Support Internship
Are you (or do you know) a college student looking for an amazing summer internship opportunity exploring smart transportation?
NCDOT is now accepting applications for our Engineering Assistant Summer Internship program. Internships are open to all college majors statewide. Internships runs May 18 - Aug 7 2020.
You will have the opportunity to engage in areas including: Roadway Design, Transportation Planning, Project Management, Photogrammetry, Hydraulics, Surveying, Law Enforcement, Structures Management, Materials and Testing, Traffic Safety, Traffic Management, Contracting, Construction, Maintenance, Geotechnical, & more.
What You Bring
You must be currently enrolled in an associates-, bachelors-, or masters-level program at an accredited institution.
You have completed at least 24 semester hours upon employment.
You have achieved a minimum overall GPA of 2.3 (on 4.0 scale).
How to Apply
You must apply online at https://www.governmentjobs.com/careers/northcarolina/jobs/2624036/summer-engineering-assistant-internship prior to 5pm EST on 2/28/20 to be considered.
Please indicate your location preferences when applying from the areas below:
Division 1 (Edenton, Elizabeth City, Ahoskie, Manteo)
Division 2 (Greenville, Pitt, Beaufort, Kinston, Greene, Lenoir, New Bern)
Division 3 (Wilmington, Castle Hayne, Clinton)
Division 4 (Halifax, Nash, Edgecombe, Wilson, Johnston)
Division 5 (Raleigh, Durham, Garner)
Division 7 (Reidsville, Rockingham)
Division 8 (Aberdeen, Sanford, Asheboro)
Division 9 (Forsyth, Stokes, Davie, Davidson, Rowan)
Division 10 (Charlotte, Matthews, Monroe, Albemarle)
Division 11 (Boone, Elkin, North Wilkesboro)
Division 12 (Lincolnton, Newton, Shelby, Statesville)
Division 13 (Asheville, Marion, Rutherford, Burke, McDowell, Mitchell)
Division 14 (Sylvia, Andrews)
You will be responsible for your own housing and any moving expenses.
You must provide an unofficial copy of your college transcripts. Applications without college transcripts will be considered incomplete.
Questions?
Call me: Tameka Judd at (919) 707-6685
Follow NCDOT Careers on
Twitter: twitter.com/NCDOT_Careers
Facebook: facebook.com/NCDOTcareers
Instagram: instagram.com/ncdotcareers
LinkedIn: linkedin.com/in/ncdot-careers