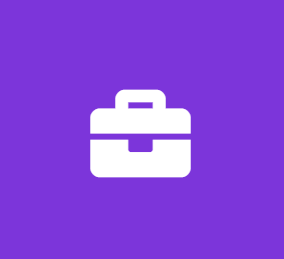 Data Intern for L.A. Based Media/Software Company
Storyblaster
Software Engineer Internship
Storyblaster is a media and software company founded by industry vets and we've created a new paradigm in storytelling. Our internships provide opportunities to enhance your current skillset while gaining marketable industry experience.
We're looking for knowledgeable, driven interns to help us make sense of our data as we continue to scale our business. The data intern will work with our Product and Marketing teams in an effort to improve our software and make business decisions based on user behaviors and numerical evidence. If you are looking for a dynamic internship that will put your knowledge to use in real-world situations, this could be a great opportunity for you!
KEY QUALIFICATIONS:
· Familiarity with machine learning concepts & statistical analysis.
· Deploying models to expedite data collection processes.
· Working knowledge of programming languages - specifically Python, R and/or Java.
· Ability to ask thoughtful questions and offer insights as we continue to mine data.
· Interest in the business aspects of data science and how they apply to everyday use-cases.
· Ability to effectively communicate complicated findings in written and verbal form.
· Comfortable working with local and remote teams as well as individually.
We offer flexible scheduling, monthly cash stipend, college credit if applicable, a casual, collaborative office, and the opportunity to make connections and gain marketable industry experience. Our technology partners include top software developers here in Los Angeles and consultants from all over the globe. Our interns have gone on to amazing careers in the entertainment industry and related fields; we have hired many interns to staff as well.
Our office is in Studio City and we're open M-F 9am to 5pm, please be available 2-3 days per week. This internship is for education and training purposes and WILL NOT replace regular employment. Interns MUST reside in the Los Angeles area for the duration of the internship – no remote internships are available at this time.
To apply please submit a resume, a brief intro statement including the dates you will be in Los Angeles, and any supporting materials you think could enhance your application. Submissions without a brief intro will not be considered. Storyblaster is an equal-opportunity employer.
Job Type: Internship