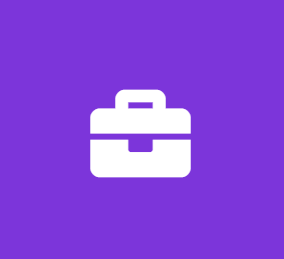 Internship - Software Engineering
Association of American Railroads
Software Engineer Internship
About Us
Located near the foot of the Rocky Mountain Front Range, Transportation Technology Center, Inc. (TTCI) is home to world-renowned experts in all facets of railway technology. With 48 miles of test track, TTCI's unrivaled capabilities are leading the way to a safer future for America's railroads. Our Mission is to provide highly effective and efficient railway research, testing, training, and technical support — and our people are at the heart of that effort. Our team works together in a culture of respect, integrity, and family spirit to improve the future of rail. Join us!

TTCI is an Equal Opportunity Employer
Project Name: Software Services Intern
Intern's Preferred Degree: Computer Science or Applied Mathematics
Project Description:
This project is focused on supporting modeling software that TTCI develops and maintains in support of railway research. Areas of focus may include benchmarking and analytical comparison of results from modeling, automated linear regression analysis, software security implementation, and programing language change for existing software.
Primary Duties:
The intern will support the software services staff at TTCI by utilizing programming and mathematical skills to plan and execute tasks in existing projects. The intern will be required to learn how to run models and interpret the results to compare simulations using appropriate analysis methods to determine model validity. Depending on the skill level of the applicant, they may be asked modify the program to improve its accuracy, performance, or interface.
Length of service:
The intern's term will be for the summer only (2020), approximately ten weeks; preferably from May to end of August. This position is allocated for and is expected to consume 100% of the intern's work hours.
Project Deliverables:
Assist project engineers with the following:
Benchmark comparison of 2 contact models
Multiple file processing tool
User documentation for any programming changes
Minimum Qualifications:
Junior year completed in Applied Math or Computer Science degree
Course work applying unit tests for software
Above average geometry skills
Basic familiarity with Microsoft Office programs
Experience preparing user documentation based on work produced
Experience presenting and communicating in teams

Preferred Qualifications:
Undergraduate degree working towards a Master's Degree in Applied Math or Computer Science
Experience in programming languages including C#, C++, FORTRAN or MATLAB
Computer or software security experience
Excellent written and oral communication skills