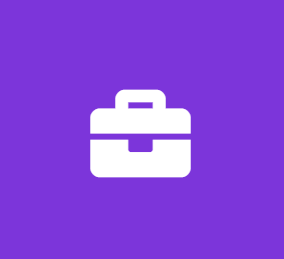 NSSL Summer Intern 2020 - Mission Assurance Support
ManTech International Corporation
Customer Support Internship
Secure our Nation, Ignite your Future
ManTech's Air Force and Space Division is recruiting highly talented candidates to support a contract that provides cradle to grave support to the United States Air Force Space and Missile Systems Center (SMC) Launch Systems Enterprise Directorates National Security Space Launch (NSSL).

We assist the Air Force by supporting a multitude of areas, including Systems Engineering & Integration, Acquisition & Program Management Support, Mission Integration Management, System Safety & Environmental Engineering, Systems Security & Information Assurance, Launch Schedule and Risk Management, Certification of New Entrant Launch Vehicles.

ManTech is actively seeking a motivated, Summer 2020 Intern in a Mechanical, Aerospace or Electrical Engineering field of study to join our team in the El Segundo, CA area.
Responsibilities may include:
Research, review, analyze technical information (specifications, discrepancy reports, drawings, etc.) to distill to recommendations, conclusions or final report of findings.
Collaborate with ManTech, USG, and contractor engineers and technical personnel at Los Angeles AFB.
Access databases to research Delta/Atlas crossover issues. Research and compare component/assembly/sub-assembly drawings, specifications and Discrepancy Reports as well as virtually attend meetings.
Will provide exceptional exposure to USAF Atlas V and Delta IV science, engineering, technology, personnel, organizations, processes and products used to acquire, design, build, test, and launch National Security Space Launch satellites.
Will provide opportunity to learn and influence how Mission Assurance is performed to ensure continued 100% mission success of the Atlas V and Delta IV fleet.
Intern must be a U.S. Citizen and willing to sign and comply with Non-Disclosure Agreements.

Basic Qualifications:
Savvy in using the Microsoft Office Suite.
Self-directed, able to deliver usable products via collaboration.
Professional diplomacy in collaborating with USG and contractor personnel.

Preferred Qualifications:
I ndependence, initiative and dedicated proactive problem solving
Sound judgment, effective decision-making, successful collaboration with multiple agencies and personnel
Excellent verbal and written communication skills.
ManTech International Corporation, as well as its subsidiaries proactively fulfills its role as an equal opportunity employer. We do not discriminate against any employee or applicant for employment because of race, color, sex, religion, age, sexual orientation, gender identity and expression, national origin, marital status, physical or mental disability, status as a Disabled Veteran, Recently Separated Veteran, Active Duty Wartime or Campaign Badge Veteran, Armed Forces Services Medal, or any other characteristic protected by law.
If you require a reasonable accommodation to apply for a position with ManTech through its online applicant system, please contact ManTech's Corporate EEO Department at (703) 218-6000. ManTech is an affirmative action/equal opportunity employer - minorities, females, disabled and protected veterans are urged to apply. ManTech's utilization of any external recruitment or job placement agency is predicated upon its full compliance with our equal opportunity/affirmative action policies. ManTech does not accept resumes from unsolicited recruiting firms. We pay no fees for unsolicited services.
If you are a qualified individual with a disability or a disabled veteran, you have the right to request an accommodation if you are unable or limited in your ability to use or access http://www.mantech.com/careers/Pages/careers.aspx as a result of your disability. To request an accommodation please click [email protected] and provide your name and contact information.