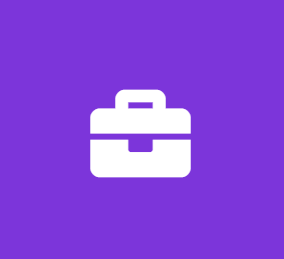 Graphic Design Intern
Spring Lighting Group
Design Internship
SLG Lighting is looking for a bright go-getter with fresh ideas and a passion for graphic design. The intern chosen for this position will be responsible for marketing material designs, social media posting, and assisting the Marketing Manager. The ideal candidate will have a solid understanding of graphic design principles and excellent written and oral communication skills.
Responsibilities
Create high-quality print/digital graphic elements for educational, trade show and promotional materials (i.e., brochures, presentations, social media graphics, and direct mail)
Maintain the visual quality, consistency, and tone of all print and web material
Illustrate design concepts by developing mock-ups, storyboards, or wireframes
Generate, edit, publish and share daily posts (e.g., articles, graphics or videos) across various social media channels
Effectively use social media channels to engage and build a relationship with media
Manage in-house printer and printing projects to ensure the highest quality of marketing materials
Experience
Proficient usage of Facebook, Twitter, LinkedIn, and YouTube
Demonstrate an understanding of graphic design principles
Knowledgeable in Adobe Illustrator, Photoshop, InDesign
HTML & CSS Knowledge a plus
Requirements
Positive attitude, detail-oriented with good multitasking and organizational skills
Excellent written and oral communication skills (ability to understand and communicate complex ideas)
A sophomore, junior or senior in college or a graduate student
Must work on-site at SLG Lighting's main office for a minimum of 10 hours per week
Must have reliable transportation
Personal computer with Adobe CC installed preferred
Spring Lighting Group (SLG Lighting) is originally an OEM vertical manufacturer that has been producing luminaires for some of the industry's leading brands for the past 20 years and present. In the last decade, SLG decided to use its wealth of experience and knowledge to produce luminaires under its own SLG brand.
Using only the highest quality components, combined with precision engineering and extensive testing, SLG has created luminaries that will stand the test of time, providing customers with lighting solutions they can trust for the long haul. Adding exceptional customer service, technical knowledge, and comprehensive warranties that prove SLG stands behind its products.
Job Type: Full-time
Job Type: Part-time
Salary: $9.00 to $13.00 /hour
Experience:
graphic design: 1 year (Preferred)
Work authorization:
United States (Preferred)
Work Location:
Benefits:
Flexible schedule
Professional development assistance
Hours per week:
Schedule: