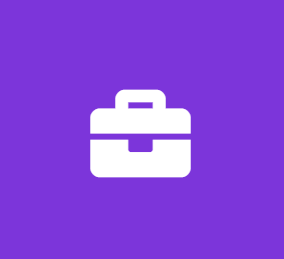 Post Closing Assistant Intern
TruHome Solutions LLC
Customer Support Internship
TruHome Solutions is a credit union-owned, full-service mortgage company providing a full range of services to credit unions and their members nationwide. TruHome is a company built by mortgage professionals who are approachable, knowledgeable, and service-minded. We seek to deliver Real. Simple. Service. to our credit union partners and members. Every time!
Headquartered in Lenexa, KS we're always seeking service-minded, friendly people to work with us. As a premier employer in the Kansas City area, TruHome Solutions, offers excellent comprehensive benefits, a fun culture and good vibes! We focus on creating meaningful relationships with our credit union partners, their members, and our employees.
Are you ready to start a career with a stable and reputable company? Look no further! We're seeking a qualified candidate to join our dynamic team!
Job Summary:
This entry level office position is responsible for assisting the post closing department with filing and data entry of documents received.
Duties and Responsibilities:
Open and sort, and disperse documents received.
Copy, scan and file original documents.
Archive and data entry of original document received.
Promote honest and open communication throughout TruHome Solutions.
Demonstrate behaviors that are consistent with the TruHome's values, philosophies, and leadership characteristics.
Preform other duties as assigned.
Required Knowledge, Skills and Abilities:
Ability to communicate effectively in writing and orally.
Ability to resolve interpersonal conflict and miscommunications.
Keenly aware of timing to fulfill required deadlines
Knowledge of spreadsheet software and ability to use word processing software.
Must be able to be bonded.
Education and Experience Requirements:
Mortgage lending experience is ideal but not required. Good office skills and experience with administrative functions. Must be self motivating and task oriented.
Working Conditions:
This position is expected to work in general office environment. In this position, individual will be expected to lift up to 20 pounds from time to time. Also, must be able to stoop, bend, reach, or stand for extended periods of time. Must be able to sit and use a computer for extended periods of time.
Equal Opportunity/Affirmative Action Employer Disabled/Veterans