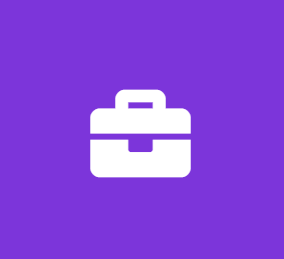 Jr. Business Software Administrator / Developer
HyperGen
Software Engineer Full Time
HyperGen Inc. has a position opening for a Jr. Business Software Administrator / Developer, for our Technical Services in Roanoke, VA.
Position Summary
As a Jr. Business Software Administrator / Developer, you will be trained in implementing, upgrading, maintaining and developing Oracle's PeopleSoft ERP Software in a wide variety of client industries nationwide with less than 5% travel (or even NO TRAVEL at all!)
HyperGen is a casual work environment with rewarding opportunities for growth and expansion. We are looking for career minded individuals who are ready to become a stable and important part of our team for years to come! You will gain experience using Oracle/PeopleSoft's proprietary language (PeopleCode), Integrated Development Environment (IDE) and a variety of SQL Development and reporting tools. Additionally, you will learn the latest and greatest technologies in PeopleSoft Software on a variety of database platforms including Oracle, DB2, Microsoft SQL server and Cloud Hosting.
Benefits
Health/Dental Insurance- HyperGen pays 50% of employee's health and dental insurance. After 2 years of continuous employment HyperGen pays 75% of employee's health benefits
Paid Holidays - 9 yearly holidays
10 days' vacation (Scheduled PTO) + 3 days Flex Time (non-scheduled)
401K Safe Harbor /Employer 4% matching with year-end profit sharing contribution
Casual Dress (We love our flip-flops J)
Social Events
Essential Functions
Provide PeopleSoft Administrative support for all applications and versions on multiple platforms.
Develop new functionality and modify existing PeopleSoft objects to meet customer requirements.
Learn new features and tools as they are released in order to assist clients who want to upgrade to the latest version.
Troubleshoot issues and offer suggestions and/or fixes as required.
Create both technical and end-user documentation.
Engage with clients to confirm project specifications, deadlines and satisfaction with completed projects.
Required knowledge, abilities, and skills
Bachelor's degree in Computer Science or similar.
Some experience as a Software Developer or Application Administrator is a plus, but not required.
Job Type: Full-time
Salary: $40,000.00 to $42,000.00 /year
Experience:
relevant: 1 year (Preferred)
Additional Compensation:
Work Location:
Benefits:
Health insurance
Dental insurance
Paid time off
Schedule::