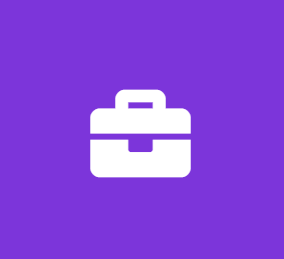 Intern (Range Systems Support) - 1346
Range Generation Next LLC
Customer Support Internship
RGNext offers our team of experienced, professional employees, an environment of challenging, stimulating and personally and professionally rewarding career opportunities like this one!
Essential Functions
Provide general administrative support to the following programs; technical training/qualifications, technical library management, manning and crew certification, and internal compliance inspections
Update and maintain databases and data collection systems
Support launch crew certification and qualification verification processes
Track and monitor training status using database applications
Assist with plan and design processes and make recommendations for improvement
Arrange and participate in meetings and project team activities
Required Skills
Good written and verbal communication skills
Detail oriented with strong organizational skills
Good critical thinking and problem-solving skills
Able to develop and maintain positive working relationships with superiors and peers
Accountable and self-starting with a strong work ethic
Able to listen, practice positive communication, respect for others, help others, share, see other points of view
Required Experience
Actively pursuing a Bachelor's degree in Business Administration or related field
Experience preparing written correspondence and reports
Experience with Microsoft Office (Word, Excel, PowerPoint, and Outlook)
Experience with Adobe Acrobat and Microsoft Access databases, desired
Experience operating a variety of standard office equipment including; computer, scanner, phone, shredder and photocopy machine
Additional Eligibility Qualifications
Able to quickly learn new software and web based applications
Able to portray a professional appearance and demeanor
Able to maintain regular, consistent attendance, punctuality, and adhere to relevant procedures
Occasional travel required; must be prepared to travel to local job sites, as required
The flexibility to work occasional non-duty hours or on weekends to support specific project or mission requirements.
Must be willing to obtain and maintain National Agency Check with Inquiries (NACI), which includes U.S. citizenship or U.S. naturalization
Must possess REAL ID Federal Compliant Identification Driver's License
What We Offer
Practical experience with varied business activities
Shadowing, mentoring, and training opportunities with experienced and accomplished business professionals
Opportunity to attend business meetings and networking events
Everyday Wellness: Access to on-base facilities which may include: fitness centers, pool, bowling alley, recreational facilities, beach access and restaurants.
Work/Life Balance: Tuition reimbursement programs and flexible schedules.
Equal Opportunity: Commitment to diversity and strategic partnerships.
Note: This job description describes the general nature of the duties and requirements of the job. It is not intended to be an exhaustive list or to limit the supervisor's ability to modify work assignments as appropriate.
RGNext is an Equal Opportunity/Affirmative Action employer. All qualified applicants will receive consideration for employment without regard to race, color, religion, creed, sex, sexual orientation, gender identity, national origin, disability, protected Veteran status or any other protected class.