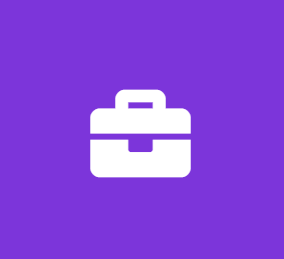 Marketing Internship
VIZI
Marketing Internship
VIZI is looking for a Marketing Internship in Troy, MI
CLICK APPLY NOW TO LEARN MORE ABOUT THIS JOB
At VIZI we believe that a career choice is a life choice. We are seeking a Marketing Intern to join our fast paced, innovative company in Troy, Michigan. We support human resource professionals in their quest to attract awesome talent. Our product is a patented SaaS recruitment tool that is transforming the talent attraction sector. VIZI instantly transforms text-based job descriptions into visual, branded experiences that can be shared anywhere, optimized for every device.
Job Type: Sales and Marketing
Category: Software
Experience: Internship
Salary: $12/hour

About Us:
Visual Job Marketing that Works!

At VIZI, we study the marketplace dynamics and realize the hurdles that HR teams are up against each day. This is why our patented technology allows you to market your company's authentic story along with the uniqueness of your job opportunities to attract world-class candidates. At VIZI, we enable you to promote opportunities, not transactions, because a career choice is a life choice.
If you're passionate about strengthening employer branding and improving the candidate experience, you'll fit in perfectly with our team at VIZI. We encourage you to check out our open positions and build a career assisting companies to Attract, Engage, and Inform top talent today!
Keywords: Teamwork / Schedule / Support / Marketing / Prepare / Performance / Provide / Solutions / Communication / Organization / Adapt / Communication / Proficiency / Research / Sales / Schedule /