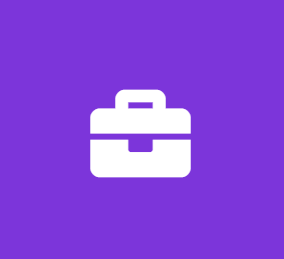 Civil Engineering OR Environmental Science Internship - SUMMER 2019
McCormick Taylor
Civil Engineering Internship
Overview
McCormick Taylor is looking for bright and motivated Civil Engineering OR Environmental Science Interns for the upcoming summer! We are hiring for summer interns in multiple offices. Please indicate which location and discipline you are interested in when you complete our online application.

Responsibilities
This individual will work with experienced Engineers, Environmental professionals and Projects Managers, and will be exposed to variety of engineering/environmental science challenges in his or her specific discipline. This individual will also be exposed to various software, including working with AutoCAD and Microstation. Will also assist the staff in a variety of tasks that could pertain to highway, bridge, environmental, municipal, energy and/or traffic workload.


Qualifications
Candidates must be currently enrolled and working towards a Bachelor's or Master's Degree in Civil Engineering or Environmental Science or related curriculum.
Strong analytical, conceptual, communication and organizational skills.
Ability to effectively interface with all levels of personnel and management.
Ability to work and thrive in a team environment.
Strong problem solving skills.
Ability to self-motivate and work productively without supervision.
Working knowledge of AutoCAD, Word, Excel.
We value your interest in our organization! At McCormick Taylor, our people are our greatest asset. If you join us, we hope for the opportunity to grow and succeed together. We offer an unparalleled, comprehensive benefits package—including no-deductible medical plans, free vision and dental plans, and programs to enhance work-life balance.
McCormick Taylor has also invested in an employee-centric company culture, resulting in an environment that feels like family. This culture fosters open communication, better relationships amongst employees, and more collaborative work environments. We strive to be a workplace where everyone counts, everyone has a voice, and everyone gets the most out of their career.

To find out more information on our benefits and culture, click the links below!
Benefits | Culture