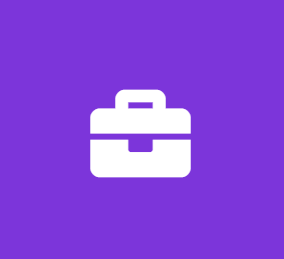 IT Graduate Development Program: Salesforce Business Analyst/Developer
Volvo Group
Software Engineer Full Time
The IT Graduate Development Program is an entry-level program designed to provide recent college graduates with an opportunity to work in challenging environments while learning how our organization provides complete transport solutions.
Applicants must have successfully completed degree in 2018, 2019, or no later than June 2020.
Visa/OPT/CPT sponsorship is not offered for this program; therefore, eligible candidates must have valid US work authorization and will not require employer sponsored work authorization now or in the future.
Imagine yourself working with the sharpest and most creative brains in the transport and infrastructure industry, developing cutting-edge technologies and sustainable transport solutions that will change the future of society.
Imagine yourself working with IT in a company that really believes that people are its driving force, fostering a culture of energy, passion and respect for the individual.
Imagine yourself working for the Volvo Group, a global leader in sustainable transport solutions. A place where your voice is heard and your ideas matter. Together we move the world.
So what do we do at Volvo Group IT? For us, AI & Machine Learning, IoT, Cloud, Mobility, UX, cyber security, advanced analytics and other IT areas are top priority bringing Volvo Group into the future. Will you join us?
During 12 intense and exciting months, starting September 2020 you will be given a unique opportunity to gain a holistic view of the Volvo Group and the IT community. It will be kick-start to your career through different assignments or parts of the organization, networking, and professional and personal development. Upon completion of the program, you will continue to work in the position you were recruited in, either in the same delivery or in another assignment. You will have a permanent position from day one, with a manager and mentor to support you. You will work on real projects, side by side with colleagues across the globe. In parallel, you and your fellow graduate program participants will take part in common learning modules designed to help you grow your network, develop as a person and prepare you for your future career in the Volvo Group.
OUR ORGANIZATION
Commercial Solutions
Are you ready to take the next step in your career? Then commercial solutions is the place to be!
We are a unit within Group IT with approximately 1600 people having full responsibility to manage the evolution of all the commercial solutions used by the truck brands and that are common for the Volvo Group. We forecast to deliver Business value of 2 billion SEK which will bring great challenges and opportunities to be part of the digitalization of the Volvo Group. We offer unique opportunities to co-create the next step in evolution together with Volvo Group stakeholders as well as our customers. Commercial Solutions work in close cooperation with all truck brands like Volvo Trucks, Renault Trucks, Mack Trucks, UD Trucks, Group Trucks Asia & Join Ventures, and Volvo Trucks Americas. We have development and support centers reaching from Japan in the East to the US in the West and employees in India, Poland, Sweden, China, France, Japan, UK, Brazil, Belgium and the US.
We can offer you a fantastic opportunity to be an active contributor of developing the next generation as well as maintaining the current solution portfolio.
THIS IS US, YOUR NEW COLLEAGUES
The Solution Center Mack & Volvo Trucks North America is responsible for securing runtime and the delivery of the IT part of P&IT projects on local solutions for Mack & Volvo Trucks North America. The Solution Center is also responsible for local rollout & integration of global solutions.
YOUR MAIN ACTIVITIES AND RESPONSIBILITIES
You will work in the Salesforce delivery team here in Greensboro and will be involved in a lot of different activities, including requirements gathering, pre-studies, proofs of concepts, testing and supporting end-users, as well as solution industrialization within the Salesforce platform. Within this role, you will work with customer data and overall customer experience journey. In the initial steps of your professional development, you will work close together with senior colleagues.
WHO ARE YOU?
To be successful in this role you will possess the following qualifications and skills:

A BSc or MSc in Engineering science, Computer science, Business Administration or equivalent
A passion for IT
Maximum two years previous working experience prior to, or after graduation
Solid English skills
Experience in Agile and DevOps, such as working with user stories and test cases
Knowledge of Java, UI frameworks and object-oriented programming best practices
Working knowledge of HTML and web technologies
Ability to learn new technologies quickly
Strong analytical and problem-solving skills
Preferably experience with Salesforce declarative model and Apex coding
Willing to be a team player within an agile team
ARE WE A MATCH?
Candidates should possess the following critical competencies and characteristics:
Communicative team player with the ambition to develop both yourself and the business
Curious, willing to learn, and have a continuous improvement mindset
Seeks to understand customer needs and delivers results for success.
Collaborates easily and creates excellent results through teamwork
Transparent and has respect for the individual
Values diversity and its effect on strengthening the team
Admits mistakes and learns from them
Desire to achieve the best results through innovative solutions
Integrity
Well-developed interpersonal skills
Attitude for self-development and a holistic view
For consideration, include the following at time of submission:
Cover Letter
Transcript
Letter of Recommendation