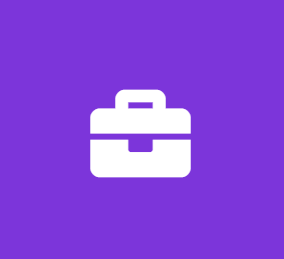 Editorial Assistant Internship
Southern Bride Magazine
Customer Support Internship
Southern Bride has been inspiring brides for over 25 years! We blend meaningful southern traditions and current trends to create inspirational ideas for any bride-to-be.
Southern Bride showcases creative, talented professionals to assist you in planning every detail of your wedding day, honeymoon and new beginnings. Featuring real weddings and inspiration boards is the best way we know how to share what these imaginative individuals do best. We love to highlight wedding gown designers by sharing their runway looks to our dreamy fashion photo shoots, sharing their striking designs for every body type and for every setting.
Our Real Weddings & Blog Editor is currently searching for 2-3 undergraduate students to fulfill the Editorial Assistant Internship position for Spring 2020. Students must be based in Portland or South Portland, Maine.
Internship Position: Editorial Assistant
Southern Bride is looking for 2-3 undergraduate students whose focus is in PR, Journalism, Photography, Social Media, Graphic Design, or the Wedding Industry. Students should be comfortable working in a fast-paced environment, be task oriented, and have excellent verbal and written communication skills. Student must have their own laptop and be available for 15 hours per week to be completed in person. Students must be familiar with Adobe's Creative Suite. Blogging, WordPress, Excel, and/or HootSuite experience is a bonus, and will be considered when choosing the best applicant for this internship position.
If interested, please reach out with your resume and a brief paragraph explaining why you're interested in working with Southern Bride.
*This is a non-paid internship, but academic credit is available through most universities.
Job Type: Internship
Experience:
Communications: 1 year (Preferred)
Blogging: 1 year (Preferred)
Editing: 1 year (Preferred)
Additional Compensation:
Work Location: