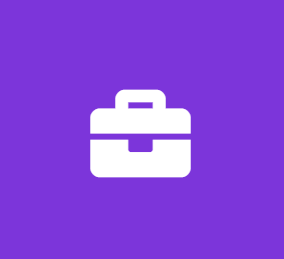 Research and Development Scientist Intern
Ortho Clinical Diagnostics
Research Internship
The Career Potential

Ortho Clinical Diagnostics is committed to improving and saving lives with diagnostics. To do this we hire people who share this dream and are ready for new adventures. As a valued team member, you will carve your own career path and be part of building this company stronger and better than ever before. There is no limit to the experiences, opportunities and new directions you will have access to here at Ortho Clinical Diagnostics. More importantly, you will be driving the surge of a whole new direction in important medicine. That's something we can all take pride in as we take this journey together.
Ortho is known in the industry as a leader in customer service and support. Deeply understanding and exceeding the needs of our clinical lab, hospital and blood bank customers is what we do. It's who we are. If you join Ortho, no matter what your role, you will be expected to keep that Customer Excellence focus in your work.


The Opportunity
Ortho is seeking a Research and Development Scientist Intern for our 2020 Summer Intern Program. As a Research and Development Scientist Intern at Ortho you will assist in the production and characterization of potential MicroWell antibodies.
The Responsibilities:
The candidates responsibilities may include tissue culture of hybridomas, purification of antibodies (HPLC), as well as, antibody characterization (eg. SDS-PAGE, IEF, Isotyping, ELISA, BiaCore/Octet, SEC, etc.).
The candidate will learn how to produce and/or characterize an antibody start to finish.
Candidate should be highly motivated, reliable, attentive to details, responsible and be able to work in a collaborative team environment.
Deliverables:
Perform lab testing and produce trustworthy data
Assist in data analysis and experimental write-ups.
The Intern will present a poster on his/her work
The Qualifications:
Undergraduate in the Field of Study of Biology, Chemistry, Immunology
Minimum GPA: 3.0
Minimum Year in School: 2nd year
Candidate should be an undergraduate, sophomore status or higher and in good standing.
Candidate should have excellent written and oral communication skills and able to present technical data.
Candidate can work in an interdependent and collaborative (team) environment.
Candidate can work in a challenging / fast paced environment and be able to handle multiple priorities.
Candidate is confident to take initiatives to solve problems yet also know when to seek assistance.
Candidate is comfortable with PC's and standard Microsoft office tools.
Candidate is comfortable working in a lab environment and is willing to work with blood products.
Comfortable working in a lab environment handling known infectious disease positive blood samples.
Work visa sponsorship is not available for this position.
#LI-SP1

For this position we will not sponsor applicants for work visas.
Equal Opportunity

Ortho Clinical Diagnostics believes in Equal Opportunity for all and is committed to ensuring all individuals, including individuals with disabilities, have an opportunity to apply for those positions that they are interested in and qualify for without regard to race, religion, color, national origin, citizenship, sex, sexual orientation, gender identity, age, veteran status, disability, genetic information, or any other protected characteristic. Ortho Clinical Diagnostics is also committed to providing reasonable accommodations to qualified individuals so that an individual can perform their job related duties. If you are interested in applying for an employment opportunity and require special assistance or an accommodation to apply due to a disability, please contact us at [email protected]
Supplemental Poster
Pay Transfer Notice